Giving Tuesday
Giving Tuesday
/images/uploads/blog/Giving-Tuesday-Blog.jpg
Omaha Media Group
https://www.omahamediagroup.com/images/uploads/monster_gallery/Omaha-Media-Group-Black.jpg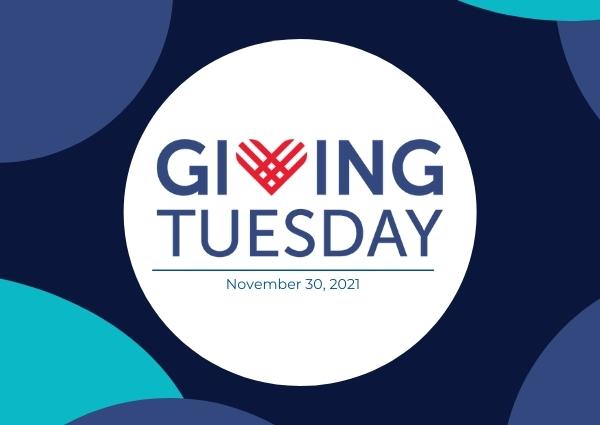 One holiday that should not go unnoticed in November is Giving Tuesday! This holiday has been celebrated every Tuesday after Thanksgiving since 2012. It is a whole day dedicated to supporting local and global nonprofits through charitable actions.
Giving back is very important for us here at Dallas Media Group. That is why in honor of Giving Tuesday, we want to share with you five ways to give back and highlight some fantastic nonprofits who need your support.
Five ways to give back
While there are over 100 different ways that one can give back during Giving Tuesday and the rest of the year, our team wants to highlight five of the most important ways.
Give support
One of the best ways to give back is with support. You can support a nonprofit using all of the ideas below, plus in other ways as well. A great example is social media. A simple sharing of a post or tagging someone in a nonprofit's social post is a free way to show support.
Give time
Time is valuable, so ensure that it is spent well by giving back. When it comes to giving time, it can mean attending an event, volunteering, going to virtual or in-person fundraisers, or suggesting this nonprofit when it comes to the end of the year giving at your company.
Give money
A monthly or annual monetary donation is another great way to support nonprofits. This money provides enrichment opportunities and keeps the door open for everyone. Whether it is a nonprofit to help children in the community or a local shelter, every penny donated counts.
Give your skills
As a business professional, is there a nonprofit or after-school program you could support? Would children or adults benefit from your skills? When you are giving your time, your unique skills are an additional thing you can give to nonprofits.
Give voice
Amplifying the voices of nonprofit organizations provides these nonprofits with the support and outreach they need to move forward. A voice in the community can be the difference between open and closed doors or a new monetary donation.
As a faith-based creative management firm, giving back to our communities is a part of who we are. We have the honor to work with various nonprofit organizations across the country. Our support is shown by attending virtual and in-person events, donating, going to fundraisers, board meetings, and more.
On this Giving Tuesday, we want to highlight some of the nonprofits we work with and how you can also support them.
Monstrous Gear
Monstrous Gear is owned and operated by Monster Creative in Omaha, Nebraska. The mission is to create and promote positivity and generosity through giving to others.
In an effort to support nonprofit organizations like Chive Charities, Madonna Rehabilitation, and others across the nation, all proceeds that are made from selling their clothing items are distributed to each of the selected nonprofits.
To purchase one of their soft and cozy Monster shirts, check out their shop.
A companion who is making a difference in someone's life! Service Dogs located in Dripping Springs, Texas, provides those with mental and physical disabilities the ability to get their life-saving companion. Founded in 1988, this organization provides trained service dogs for the following:
Deaf or hard of hearing

Individuals with mobility challenges

Victims of trauma

First responders with mental health issues
The dogs that come to Service Dogs are from shelters and rescues in the local area who are then trained to help their humans! These dogs go through rigorous training through the Assistance Dogs International Program.
While these companions are not up for adoption per se, anyone can "adopt" a service to help these dogs before they start their training. This can include spay or neuter surgery, shots, or other options.
There are plenty of ways to volunteer as well! Check out their volunteer page.
Children at Risk
Children at Risk is a 501(c)(3) nonprofit organization located in Dallas, Texas, that supports Austin, El Paso, Fort Worth, and San Antonio counties and children. Children at Risk started in 1989 to improve the lives of children through education, advocacy, public policies, and research to bring light and knowledge to a number of underrepresented communities where children are directly affected.
For those who are searching to positively impact their communities in the area, invest in the future with these different ways to donate.
For other ways to give back or other nonprofits, please check out our philanthropy page.
Contact Us
We want to hear from you, so what are you waiting for? Contact us today.
Get In Touch
Share this post
Comments