A guide to PPC keyword research
A guide to PPC keyword research
/images/uploads/blog/Dallas_Media_Group-05.13-Blog_.jpg
Omaha Media Group
https://www.omahamediagroup.com/images/uploads/monster_gallery/Omaha-Media-Group-Black.jpg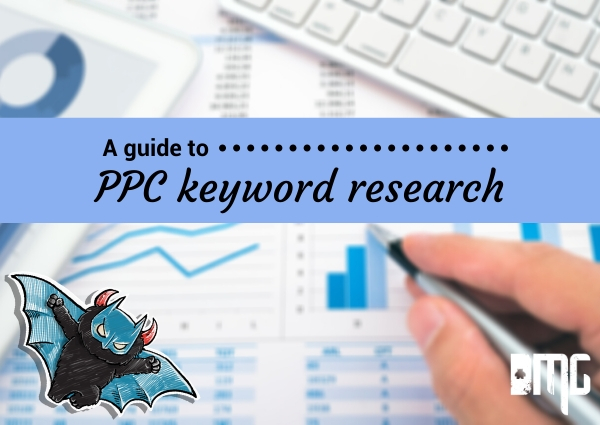 Keyword research is the most important part of a pay per click Dallas campaign. This is because, without the utilization of the proper keywords, a company can spend more money per click and not see the results they were hoping for.
Not only is it about finding the perfect keywords to use in conjunction with one another, but it is also about understanding the best time the ad should display! There is so much research behind PPC ads that a number of companies do not understand before starting their ad campaign.
Keyword research conducted by pay per click Dallas experts, at Dallas Media Group, not only provides brands with a better understanding of which keywords are in high demand but it also helps in creating conversions and clicks.
What are your consumers searching for? It is better to use smaller keywords? How many should you use? Let's get started.
Getting started
Alright, you are ready to get a PPC ad campaign started, but what are the first steps?
Market research

Get a Google Ads account set up

What campaigns are you going to run?

Goals set in place

Copy in place

Keyword research

Where are you going to find keywords?

Landing page in place?

Google Analytics in place

Goal tracking
Yes, all of this and a bit more is important to get PPC ad campaigns started. Let's start by speaking about market research which corresponds to keyword research! Without understanding a searcher's search query habits and market research, a company can easily target keywords that are not relevant to searchers.
Keyword research ensures your ads show up at the right time and at the right place for your customers to take action. Therefore, it is vital to brainstorm and identify a list of keywords that relate to your products and services.
There are different types of keywords out there- long tail and short tail keywords, but which one should your company use?
Oftentimes, short tail keywords are shown as opportunities to capture those leads, but at the same time, these keywords are extremely competitive and your ad could possibly never appear on Google's SERP.
This is where a variety of keywords is often better for these ads because it can bring in traffic from several keywords and help to increase conversions.
A little PPC expert tip is to make sure that the landing page that is being utilized is also optimized for SEO strategies. Here's how to organize your keyword list.
Brand terms
Branding terms can be useful for those who are directly searching for your company and services but make sure to leave out any trademarks inside the titles and copy of your PPC ads that could be confusing to searchers.
Related terms
These keywords are a bit off the beaten path at times but can grab searchers who are using different keywords that are still relevant to your target audience.
Generic terms
These are keywords that relate exactly to the products/ services that the company offers.
Broad and specific keywords
A pay per click Dallas expert will strategize, research and compile a list of keywords that are worth the ad budget that will provide the highest conversion rate for the duration of the PPC ad campaign.
A great example is an E-commerce company that sells children's clothing. There are several ways that a parent or guardian would search for clothing with keywords such as 'children clothing' 'girls clothing' 'boy clothing' or even 'kids long sleeve t-shirts'.
These broad and specific keywords are utilized to find the best keywords to use for the ad that are related but are broad enough that a number of searchers will use in a search query.
Lastly, include variations and synonyms in your keyword list since search engines make connections between related terms at times.
Here's an example of keywords that can be found. Let's use 'kids long-sleeve shirts'
The search phrase 'kids long sleeve shirts' has a high volume, but look over at the CPC and Com. in the third and fourth columns. This means that the competition for this keyword is extremely high and the cost per click is 80 cents.
What are related keywords?
Let's take a look at 'childrens long sleeve shirts'. This result shows a high competition still, but a lower CPC. Not by much, but it is smaller.
What about related keywords?

The related column shows a percentage of how related these keywords are to the search phrase based out of 100 percent. What color are the t-shirts? If you offer a range of colors you could use 'black long sleeve shirt kids' which has a higher volume but a lower cost per click! This is where a running list of keywords should be made with their volume and CPC!
Hire us
Dallas Media Group is the leading pay per click Dallas experts in the Dallas, Fort Worth, Texas area! Stop spending more money on ads that are not producing the expected outcomes. Let us help.
For help with PPC ads, SEO optimization or any of our other services, give us a call today.
Dallas Media Group is the leading pay per click Dallas experts in the Dallas, Fort Worth, Texas area!
For help with PPC ads, SEO optimization or any of our other services, give us a call today.
Contact us today!
Share this post
Comments