How User Generation Content (UGC) is helping marketing during COVID-19
How User Generation Content (UGC) is helping marketing during COVID-19
/images/uploads/blog/Dallas-Media-Group-08.12-LI_%281%29_.jpg
Omaha Media Group
https://www.omahamediagroup.com/images/uploads/monster_gallery/Omaha-Media-Group-Black.jpg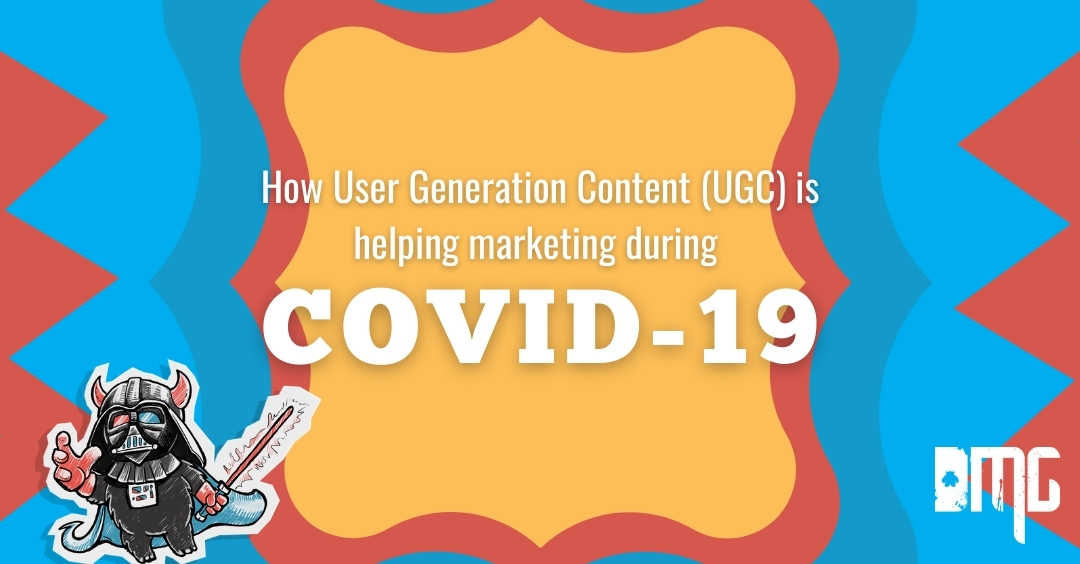 If someone could have predicted that 2020 would be the year of the Murder Hornet, a global pandemic, a sandstorm reaching as far as Omaha, Neb., and so many others things, that person needs to be on a council somewhere and pronto.
One thing is for sure is that COVID-19 has kept companies and their consumers on their toes. This pandemic has dramatically shifted the lives of consumers and companies all over the globe in a matter of months. With many companies finally opening back up after months in shut-down or entering back into limited hours and services and/or products, it can be difficult to plan for the future with marketing.
The challenges of marketing and COVID-19
The thing with all of this is that marketing campaigns need to be able to change on a moment's notice. What was once appropriate and following guidelines can easily change within a matter of days.
Not only because of this, but consumers' behaviors have changed a bit as well. Consumers are utilizing the Internet more than ever before and there has been a surge in desktop and laptop search queries.
With mobile being at the forefront of search for so long, it is almost impossible that desktop and laptop have made as big of an impact as they have during the past couple of months. However, if you really think about it, it all makes sense.
Consumers are home more often and spending more time on the Internet than with friends and families, dinner outings and social gatherings. With the surge of online usage, what is something that consumers are searching for? Well, content that is relatable and relevant, but how can a company do this?
A great place to start with this is a brainstorming session regarding user generated content covid!
What is User Generated Content (USG)?
USG content is real life content that consumers are posting in regards to your company's services and products. It is a free promotion and customer testimonial, and at the same time, shows that your company has great customer satisfaction. This is important because less and less consumers believe a company that their products and/or services are as great as they market.
We have all ordered from Wish before, and to be honest, that it is a hit or miss situation as well. For consumers, they want to avoid a hit or miss Wish purchase as much as possible, and to do this, they review what others are saying about said products.
A great example of this is Shein. This large international retail company is known for some Wish type products, and one of the most common phrases you will hear from a consumer before you purchase is, "make sure to read all the online reviews." This is because it can save you that extra $10 on that skirt.
USG has been a rising trend in the digital world for quite some time now, with influencers, YouTube reviews and a majority of consumers on social media platforms, this is where consumers learn from others to make the best decision.
User generated content covid is utilizing this type of content to create meaningful, impactful and personalized content for a target audience. A great example of this is the famous beer brand Heineken.
Heineken drastically switched out their marketing strategies and took their famous slogan of "drink responsibly" to " socialize responsibly." In the wake of COVID-19, the Center for Disease Control (CDC) and state officials have asked Americans to practice social distancing and quarantine measures which changes everything in the traditional "house party" or gathering with friends and family.
Heineken's advertising campaigns have related to consumers with the struggles of social distancing, virtual happy hours and staying 6 feet away, but at the same time, it has taken this and turned out some really great user generated content covid that is honest and transparent. It is relatable to just about everyone in the same way- the new challenges that COVID-19 brings.
Here is a great example of this with their latest advertising campaign.
What is the biggest takeaway from companies who are switching their advertising to be more transparent and relevant in the wake of a global pandemic? That a simple switch in content can make all the difference.
It is important that companies understand that consumers believe that their changed habits could follow them for months after COVID-19, which is why a company should implement user generated content now and after COVID-19!
Contact Us
We want to hear from you, so what are you waiting for? Contact us today.
Get In Touch
Share this post
Comments