Instagram Search: The next search engine?
Instagram Search: The next search engine?
/images/uploads/blog/Dallas_Media_Group-10.20-Blog_.jpg
Omaha Media Group
https://www.omahamediagroup.com/images/uploads/monster_gallery/Omaha-Media-Group-Black.jpg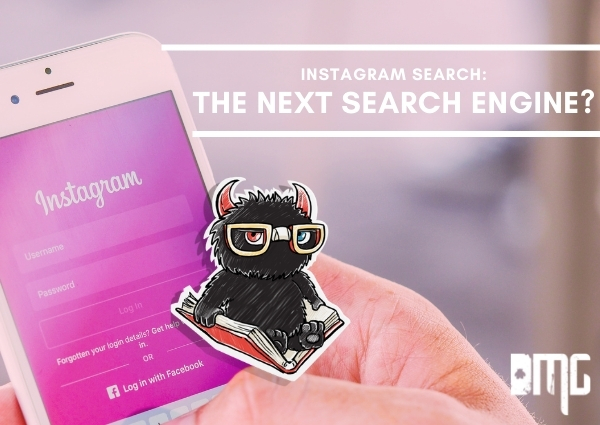 Instagram has over 1 billion active users on its social app, and more than 62 percent of those users sign into their accounts as least once a day. Instagram has evolved since its inception in 2013 with a single photo-based sharing app, but if you fast-forward to today, it is a "video-based" app that offers shopping, Reels, and other entertainment on their app.
In one of their latest blog series to ensure transparency between Instagram and its users, Instagram Business breaks down Instagram Search, its purposes, and the future.
Search is built to help users find the top accounts, audio, tags, and places when typing into the search bar on Instagram. These are the top populating results based on many contributing factors to Instagram's AI. How is this different from Instagram's other features?
A great example is searching for a cookie shop. What results are populating? It does show several accounts, a few hashtags, and even locations. As one can see, there are one-to-two local accounts with some national accounts.
When you hit the small icons on the bottom, Instagram takes you to a whole different-looking page. There are products, Reels, images, and more. From here, you can toggle between the options underneath the search.
How are these results showing? It depends on the account activity, location, the text used, and the already popular signals in the AI.
Could a Dallas social media marketing expert suggest that this is the next search engine? Well, we would say the next social search engine.
Is this the next search engine?
There is no definitive answer as to whether this Instagram feature will turn into the next "social search engine." Is there another one? YouTube. Technically Youtube isn't a search engine, but due to its popularity, videos,etc, it shows on search results in Google.
What does this prove when it comes to Search itself? Our Dallas social media experts would suggest that all marketers and companies have a basic understanding of SEO under their belt.
What results populate for cookie store versus shop?
First, the results are completely different from typing in cookie shops in Instagram's search.
Our experts tried a more local approach to the search and the results only populated the addresses of these cookie stores.
Our Dallas social media marketing experts understand that this feature is in its beginning stages, but we predict that it will be a seriously long time, if ever, that Instagram search is similar to Youtube.
While this is a great new feature available, and accounts should review which search terms on Instagram would be best for their profile and bio, this does not mean that this is SEO.
Creating the perfect Instagram bio
Besides understanding SEO, research the top searches on the app. What are they populating? Instagram does suggest having the best bio on said accounts.
These search terms are showing profiles first and foremost, so these are the top bio tips to keep in mind.

Use the company's correct username and name

Personal brands: Add experience in X services

If you are in a niche industry, claim that you offer that service

Make sure to keep branding on point

You can add emojis for creativity purposes

Do use hashtags

Don't forget a call to action
If you are looking for SEO and social media marketing, contact our experts.
Contact Us
We want to hear from you, so what are you waiting for? Contact us today.
Get In Touch
Share this post
Comments