Facebook likes and followers
Saying goodbye to likes on Facebook pages
/images/uploads/blog/Dallas_Media_Group-02.03-Blog_.jpg
Omaha Media Group
https://www.omahamediagroup.com/images/uploads/monster_gallery/Omaha-Media-Group-Black.jpg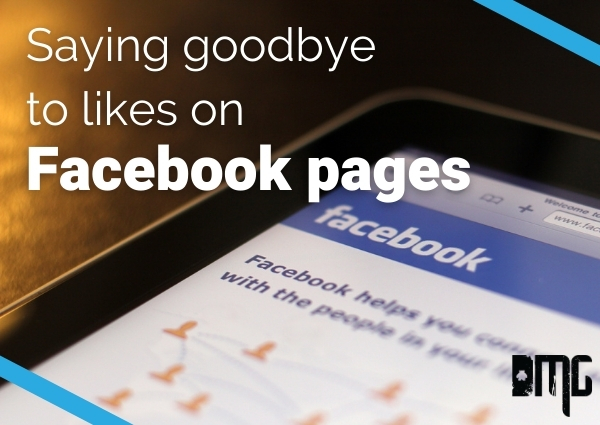 Another day, another change to a social media platform. It seems that nothing can stay the same for too long.
For years, there has been a back and forth between vanity metrics in social media marketing, but the thing is, these "vanity metrics" matter to a certain extent. One of these is Facebook likes and/or followers for companies. This is because the followers you have is your audience, and without that audience you wouldn't have any engagement, reach or impressions.
Since the dawn of Facebook, likes have always been one of the biggest factors in their marketing metrics and strategies. The question of "how do we get more likes'' is always a major topic of conversation with clients and agencies alike.
This is how to answer the questions that will slowly start to appear.
When a Facebook user "likes" a page, they automatically follow your page. There are two buttons for consumers to utilize "like" and "follow" which can be confusing for social media marketing Dallas clients to understand the difference between the two during reporting and marketing meetings.
When someone "follows" your Facebook page, this person is essentially letting Facebook know that they want that Facebook page's posts to come up in your Facebook feed. If someone "likes" your Facebook page, they might not love your content, but want to continue to show their support.
Here is a great example of Facebook likes and followers on the insight of a Facebook Business Page.
As of now, any company can see that their Facebook likes and followers are two different metrics that show on their page. In the future, once this change has totally transitioned, the like metric above will be completely gone.
Our social media marketing Dallas agency is a bit excited for this because those who were liking your page were not necessarily seeing your content. Which means, if you had 10,000 likes, but 6,000 followers, only your 6,000 followers were seeing your content.
But, Facebook's reporting on page views, page impressions and other social media marketing metrics were reporting on the total number of 10,000.
Another notion to keep in mind with the above statement, if you were running ads with "look alike audiences" the ads were not reaching the full 10,000. It was the 6,000 of your "actual" audience members.
The excitement is that this can provide a more accurate insight into metrics of posts, advertising and more.
Will my likes transition to followers?
Honestly, we don't know (nor do any other marketing professionals) if the users who like your page will transition to followers. This might be a shocking difference in number for companies moving forward since "likes" provide that immediate eyeball satisfaction.
Facebook continues to work through news feed changes, design elements, putting an emphasis on Groups and other strategies. Ultimately, this switch from likes to followers only will be easier for agencies and companies alike to report and understand.
The best option moving forward is to let clients know that this change could happen sooner than later and to not panic when this happens.
Contact Us
We want to hear from you, so what are you waiting for? Contact us today.
Get In Touch
Share this post
Comments