Ways to enhance the efficiency of your marketing team
Ways to enhance the efficiency of your marketing team
/images/uploads/blog/Dallas-Media-Group-05.10-Blog_.jpg
Omaha Media Group
https://www.omahamediagroup.com/images/uploads/monster_gallery/Omaha-Media-Group-Black.jpg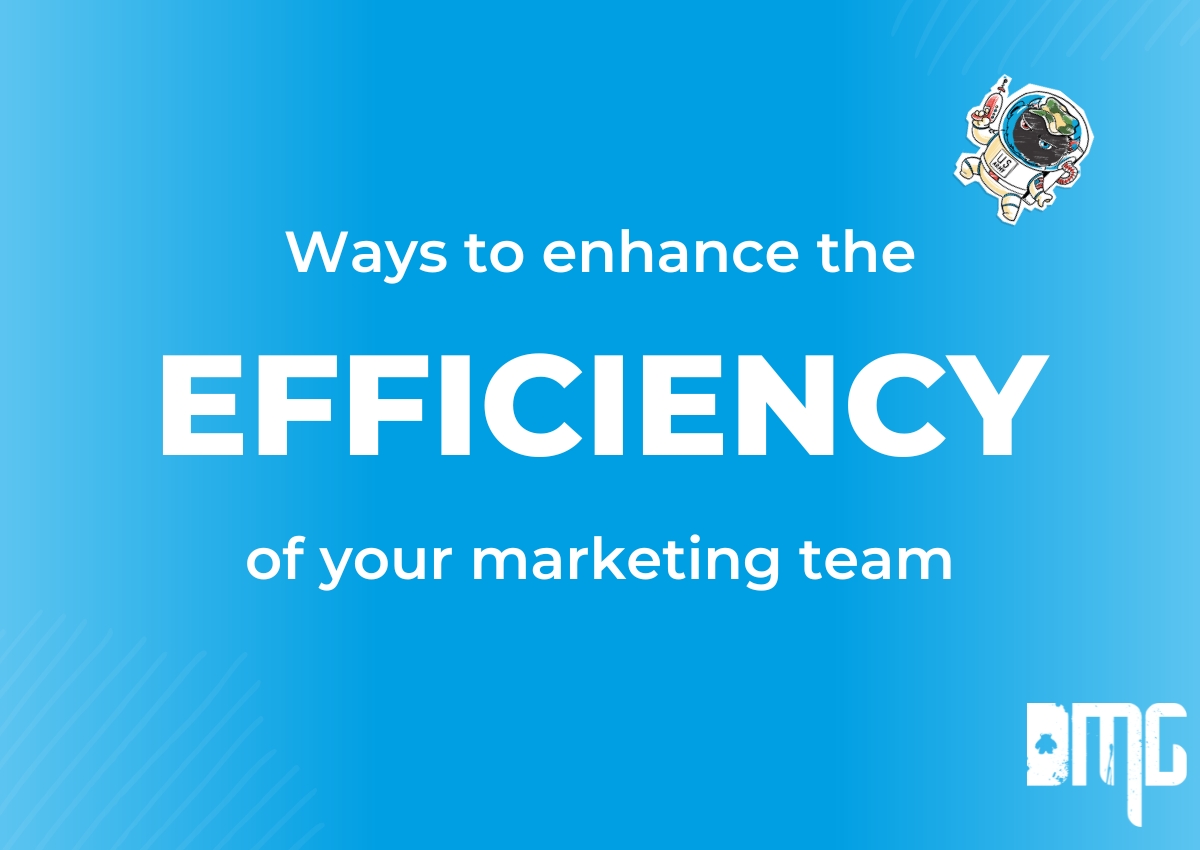 If you have a great product or service, you want the whole world to know about it. That is where marketing can come into play. Developing a marketing strategy for your business helps increase your brand awareness, generate more sales and build customer loyalty.
However, it takes a whole village to market your business. From writing the engaging content to strategizing, there are a lot of components that go into marketing your business.
If marketing your business is becoming overwhelming, it may be time to redo some thinking and get the assistance of a marketing automation Dallas company. Here are some helpful tips to consider when increasing the efficiency of your marketing team.
Ways to enhance the efficiency of your marketing team
Develop a marketing plan
To kick off your marketing efforts, it is important to first create a clear marketing plan that outlines your goals and how you plan to achieve them. Everyone on your team should be aligned with these goals and understand the plan.
Next, establish deadlines for each task so everyone is aware of when their work should be completed. Make sure to set realistic goals for each project and campaign. Take the time to review past projects to identify any mistakes and areas for improvement.
Promote teamwork
To boost productivity, marketing automation Dallas suggests you promote teamwork. By providing a safe and inclusive environment, team members can freely express their ideas and support each other, resulting in smoother project executions and campaigns. Moreover, this fosters employee engagement and enhances overall productivity.
Use automation tools
In today's world, technology has made it possible to consolidate your company's marketing efforts into one convenient location. There are various automation tools available, such as Sprout Social and Monstrous. Digital, which can help plan, execute, and analyze your company's email and social media marketing strategies.
By utilizing these tools, you can stay organized, ensure timely posting, and gather valuable data from your campaigns. This can ultimately save you and your company valuable time, allowing you to focus on other important aspects of your business.
Outsource to a marketing agency
If your marketing team requires additional help, outsourcing your marketing to an agency is always an option. These businesses offer complete marketing support to all types of businesses. They can aid in all facets of marketing, such as developing strategies for social media and email marketing. However, it is important to select an agency that specializes in your industry. For instance, certain agencies may only work with healthcare companies.
Hire a marketing automation Dallas company!
At Dallas Media Group, we have digital marketing experts who take the guesswork out of using marketing automation saving you time, money and more importantly your hair. Reach out to us to learn more about our marketing automation services.
Contact Us
We want to hear from you, so what are you waiting for? Contact us today.
Get In Touch
Share this post
Comments