What is a target audience?
What is a target audience?
/images/uploads/blog/Dallas_Media_Group-09.01-Blog_.jpg
Omaha Media Group
https://www.omahamediagroup.com/images/uploads/monster_gallery/Omaha-Media-Group-Black.jpg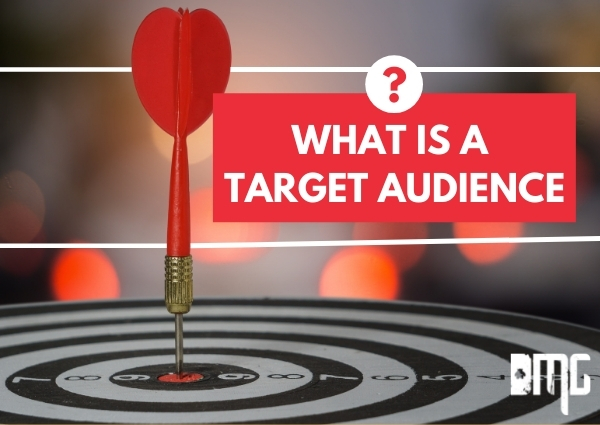 Defining and understanding your company's target audience is one of the most critical parts of any marketing strategy. This is because the content that is created and distributed needs to be written, optimized, and published to speak to each different audience within your target audience. The way that content is written for marketers is vastly different than content that is written for a private equity firm.
Between Millennials and Gen Z to Vice Presidents and C-Suite executives, defining and honing in your target audience is the first and most important part of marketing to ensure that it continues to bring in online and in-person success.
What is a

target audience?

The Balance states that a "target audience is the demographic of people most likely to be interested in your product or service." Who is searching for your services and products? Who are your most loyal customers and what are they purchasing?

These audience members will have a number of common interests from business owners to marketers to designers and freelancers. The biggest advantage of understanding and diving deeper into a target audience is the ability to implement marketing campaigns and strategies that target the exact audience you are marketing to!

It provides a clear and concise approach to the strategy that has a trickle-down effect from the tone of voice, branding, advertising, organic content, and even print ads.
How to define the right audience
There are several ways to dive into the research of who your target audience truly is, and there are a couple of key questions that should be asked.
1. Who is your current audience?
Your current consumers is one of the biggest ways to learn more about your target audience. These people are already paying or loyal customers who are using the product or services that your company provides.
Whether you are selling your products to stay-at-home moms or CEOs, ask for their feedback! Send over a simple questionnaire or review analytics, sold products, most commonly utilized service, or where analytics are falling off.
2. What are their biggest pain points or struggles?
Your products and services are the entire purpose behind the company. Without truly being able to communicate the benefits, selling points, and how your products or services help your audience in the long run, you can find it difficult to market your products. This is the first step in the four p's of marketing! You have to understand the product and services to make the life of your target audience easier, better, more convenient.
3. Where are they searching for your products or services?
Where is your target audience searching for your products? As global connectivity continues to soar, different generations utilize search engines and social media differently even on the same social or search platforms.
While everyone might use social media and Google, there are different aspects that each generation is searching for from businesses.
4. What is the competition doing?
Not only does social listening work for improving your products and services, but it helps to capture what the competition is lacking on or doing great on! The biggest downfall of a company is when our marketers hear, "we don't have any competition." The thing is, every business in every industry has competition. Even the company that invented the pool noodles has competition. Figure out who your competitors are on a local and national level. Just because you aren't sure about the local level, you will be competing against other competitors on search engines and social media.
Understand what they are doing, check out what you wouldn't do, what you like, A/B test, and continue to move forward while making sure you don't lose who your company is.
Three main audiences
There are three types of people who are going to support your brand and business:
The person who pays you

The person who influences others to buy your services

The biggest supporters
The person who pays you
The person who pays you is the person who is searching for your service and expertise in the industry. This is the decision-maker who is going to make the final decision on which company to choose from.
The person who influences
The person who influences others to buy your services can be employees in your company who help to sell the potential customer. On the other hand, this person is also a very loyal person who is telling everyone how great YOUR company is. Their reviews and word-of-mouth are helping your business.
The biggest supporters
The biggest supporters are the ones who are liking your posts, sharing them, engaging, and are loyal customers. This person is the one who is also leaving positive reviews and using word-of-mouth to support your business.
It's imperative to get to this point in any marketing strategies to help foster and build a larger community and audience that is made up of your biggest supporters.
Who is your target audience? Use this blog to start the initial research of understanding who your target audience really is, and from there, contact us for help reaching your audience.
Contact Us
We want to hear from you, so what are you waiting for? Contact us today.
Get In Touch
Share this post
Comments