Email marketing for nonprofits
Email marketing for nonprofits
/images/uploads/blog/Dallas-Media-Group-08.17-Blog_.jpg
Omaha Media Group
https://www.omahamediagroup.com/images/uploads/monster_gallery/Omaha-Media-Group-Black.jpg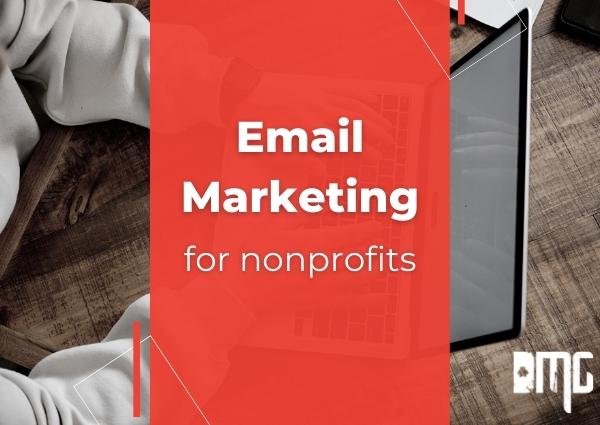 One of the biggest marketing mistakes nonprofits can make is not using email marketing. A good email will help raise more money and awareness for your nonprofit. Email marketing uses emails to promote a cause and raise donations. If you are not using email marketing currently, or you want to improve your email game, check out these email tips from one of the best email marketing agencies in Dallas to help you meet your nonprofit marketing goals.
The importance of email marketing for nonprofit organizations
A nonprofit is an organization that operates for a social purpose and does not aim to generate profits. Nonprofits bring in money for their organization through their generous donors. One of the best ways to bring in new donors and maintain current ones is through marketing. However, the marketing departments must be creative because they often have very limited budgets.
Email marketing is a good form of marketing that gives nonprofits the most bang for their buck. It has a median ROI of 122%. Adding an email marketing strategy with the help of one of the best email marketing agencies in Dallas can upgrade your existing marketing to generate more leads.
Email marketing tips for nonprofits
Use storytelling
In the marketing world, storytelling is a powerful marketing tool. It is used by many marketers to build an emotional connection with audiences. Nonprofits are unique in the sense that their organizations have powerful stories about why they do what they do. Sharing a nonprofit's story through email marketing campaigns can help subscribers understand why they should contribute their time or money to the organization.
One good idea for an email marketing campaign is the sharing of the stories of a nonprofit's beneficiaries. These are the people who your organization has helped throughout the years. Sharing their stories can help donors understand where their donations will go and how they will be used.
Share upcoming events
As a nonprofit, you probably have a ton of events occurring year round. These events can be either for the people you serve or for the donors that make it possible. To get people to attend your events, you should be sharing these events through emails.
Sending an email about your events can spread the word and help with registration. It makes it easier for people to see your event because it will not get lost in your audience's social media feeds. Plus, it can help you keep track of who will be attending your event.
Provide valuable information
Have you ever thought about why you sign up for newsletters? If you are like most people, you probably signed up because you got something valuable out of it. As a nonprofit, you can give your subscribers value by creating an email newsletter.
Depending on your industry, you can share valuable information with your followers. These articles can be from your own blog or from other sites. For example, if you are a back-to-school organization, you can share child leadership-related information.
Kick off your nonprofit's next email campaign with one of the best

email marketing agencies in Dallas!

Not only can our team of digital marketers write open-worthy emails, they can also manage your entire email and social media campaigns. Our email marketing management service can give your marketing team one less thing to worry about. Reach out to us to learn more about it.
Contact Us
We want to hear from you, so what are you waiting for? Contact us today.
Get In Touch
Share this post
Comments