Should you write a newsletter for your business?
Should you write a newsletter for your business?
/images/uploads/blog/Dallas-Media-Group-05.18-Blog_.jpg
Omaha Media Group
https://www.omahamediagroup.com/images/uploads/monster_gallery/Omaha-Media-Group-Black.jpg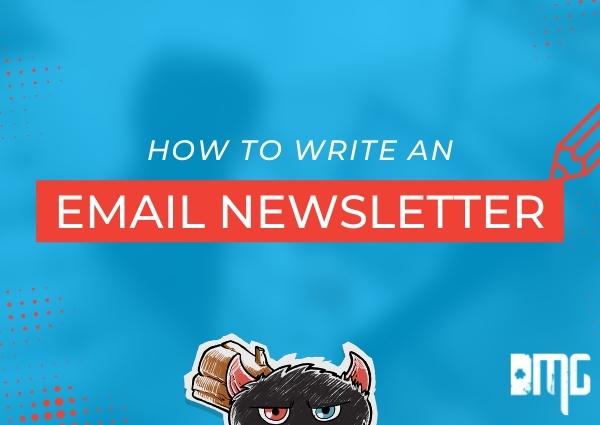 One of the digital marketing strategies that continues to bring in leads and helps maintain your relationships with customers is email marketing. This kind of digital marketing strategy uses emails to promote a business's products or services.
Email marketing continues to be a popular choice for many businesses because of the large number of email users. There are nearly 4.26 billion email users worldwide, according to Radicati. One of the email marketing strategies that companies are using to build and maintain their audience are newsletters. Not sure how to write one? Check out this helpful guide and learn how digital marketing services in Dallas can help you along the way.
What is a newsletter?
A newsletter is an email that is sent out to certain subscribers, and it consists of content, announcements, events and other promotional information. This kind of email marketing content helps keep your audience engaged and generates website traffic.
The benefits of an email newsletter
Whether you decide to write the newsletter yourself or get help from digital marketing services in Dallas, expect to see lots of benefits. Sending out newsletters to your email list generates leads, builds longer term relationships and increases your ROI.
How a newsletter helps you generate leads is by enticing them to subscribe. This can help grow your email list and gradually nurture those leads. Newsletters also help to build long-term connections with customers. How it works is your newsletter provides your customers value and keeps them coming back to get the latest news about your industry, product and services.
Figure out if you need a newsletter
Every industry no matter how small can benefit from creating a newsletter. The thing to consider is who is going to write and maintain your newsletter. Does your current marketing team have the extra time to plan and write the content? Or you have the budget to hire an agency to plan, write and schedule your newsletter
Get inspired
Before you even start writing your newsletter, you want to look at examples. Check out some of the recent newsletters you have signed up for and see their designs. See what might work when it comes to layout, designs and content for your company.
Plan out the content
The next step is to figure out what content you want to send your users. You do not want to send them just promotional content. That may cause them to unsubscribe from your email list altogether. A good rule to follow is 90 percent education and 10 percent promotion. This will keep your audience informed but also lead them to make a sale.
Get the help of

digital marketing services in Dallas.

Whether you want to get started on your email marketing or need extra help handling it, let Dallas Media Group give a helping hand. Our team of experts can help you handle everything from writing to pushing out your email marketing campaigns. Contact us today to get started!
Contact Us
We want to hear from you, so what are you waiting for? Contact us today.
Get In Touch
Share this post
Comments