Black Friday marketing tips for businesses
Black Friday marketing tips for businesses
/images/uploads/blog/Dallas-Media-Group-11.02-Blog_.jpg
Omaha Media Group
https://www.omahamediagroup.com/images/uploads/monster_gallery/Omaha-Media-Group-Black.jpg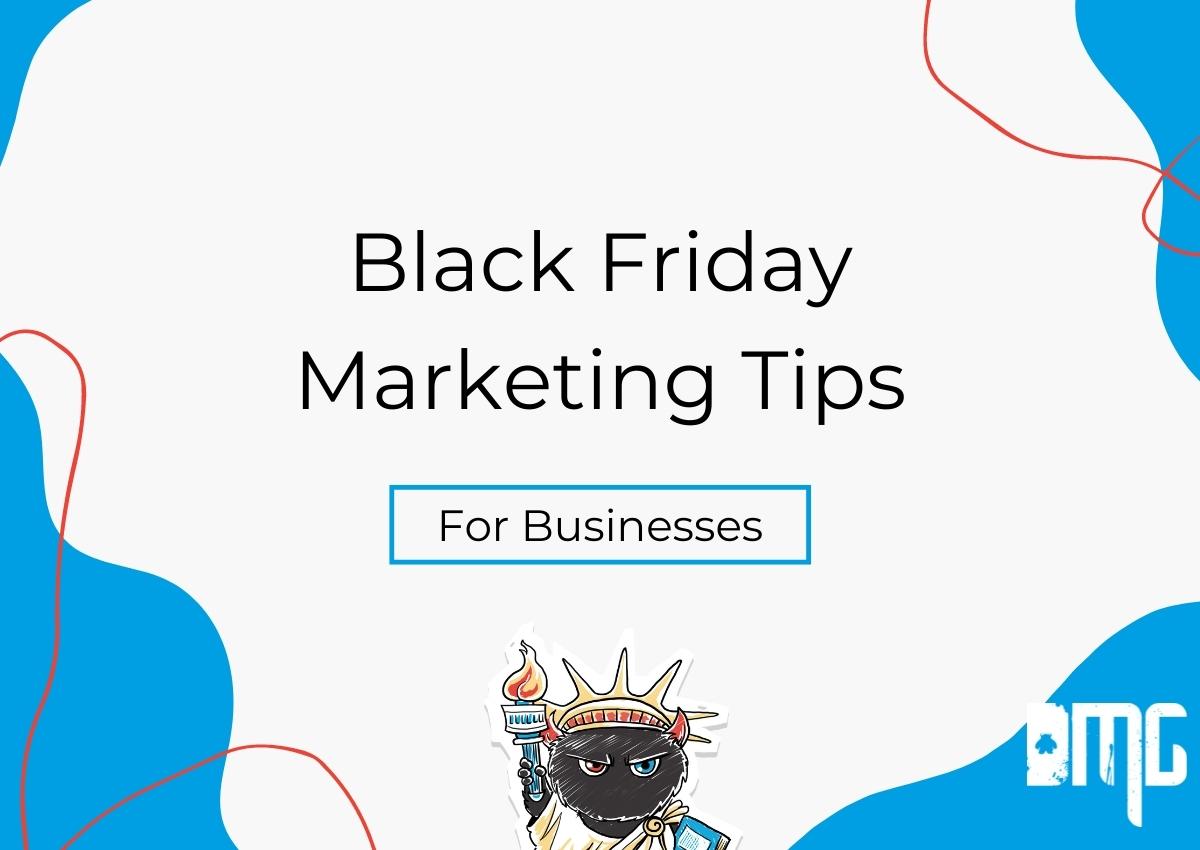 After enjoying a day with friends and family, many Americans head over to their favorite stores for some Black Friday shopping. 58% of Gen Z, 54% of millennials, 39% of Gen X and 37% of baby boomers spend a lot on Black Friday. Digital marketing experts in Dallas suggest that businesses draw in these anticipated buyers with a great digital marketing strategy.
What is Black Friday?
For those who are unfamiliar, Black Friday is the day after Thanksgiving. It is a day when businesses offer special sales and discounts in-store and online. This day is often considered the beginning of the holiday shopping season.
Some of the top benefits that businesses receive from participating in Black Friday include increased sales, brand awareness, website traffic and followers. If you want to receive these benefits, you need to start with your digital marketing strategy. Our digital marketing Dallas team has gathered some digital marketing tips to use this year.
Black Friday marketing tips for businesses
Promote on social media
Social media is a powerful tool to spread the word. Businesses should start promoting their Black Friday sales as early as possible on social media platforms. Promoting the sale can be as easy as creating a graphic, video or highlighting a product. Remember to use Facebook event features that can help you keep track of who is interested in your event.
Support a cause
If you want to distinguish yourself from the ocean of holiday promotions, support a charity, community partner or nonprofit organization. This practice can help show your customers that your company is about more than sales.
It can help you stand out from the nonstop holiday promotions. You can partner up by donating a portion of your Black Friday sales to their cause. Promote this proportion in your social media posts to entice customers to feel good about their purchase with your company.
Set up your social commerce
If you want to reach customers that will not visit your physical store, set up social commerce. This strategy uses social media platforms to sell products and services. Facebook and Instagram offer features that let businesses set up shops so they can tag products directly on their posts.
You can set this shop up yourself or through the help of a digital marketing Dallas expert. Adding this feature can help make your customer's purchases easier. A report found that the global value of social commerce will reach about $2.9 trillion by 2026.
Encourage customers to share their email with you
During Black Friday, you may gain a lot of customers. You want to keep those people who have already made a purchase. Ask them for their emails! This allows you to continue to market to them and make them loyal customers.
You can then create an email list of these new customers that you can educate about your products and share sales. According to a report, 49% of consumers said that they would like to receive promotional emails about their favorite brands on a weekly basis. Sending out regular emails and newsletters can help during the consideration stage.
Some ways to get people to share their email with you:
Offer a discount for sharing their email

Add a call to action on your website

Offer exclusive content
Create captivating Black Friday marketing campaigns with a

digital marketing Dallas company!

At Dallas Media Group, we have marketing professionals that can help you plan a Black Friday marketing campaign that makes you stand out from the rest. Plus, our team can help you manage all your digital marketing channels, so you have one less thing to worry about. Contact us today to get started!
Contact Us
We want to hear from you, so what are you waiting for? Contact us today.
Get In Touch
Share this post
Comments