How to prepare your e-commerce for Cyber Monday
How to prepare your e-commerce for Cyber Monday
/images/uploads/blog/Dallas-Media-Group-11.09-Blog__1.jpg
Omaha Media Group
https://www.omahamediagroup.com/images/uploads/monster_gallery/Omaha-Media-Group-Black.jpg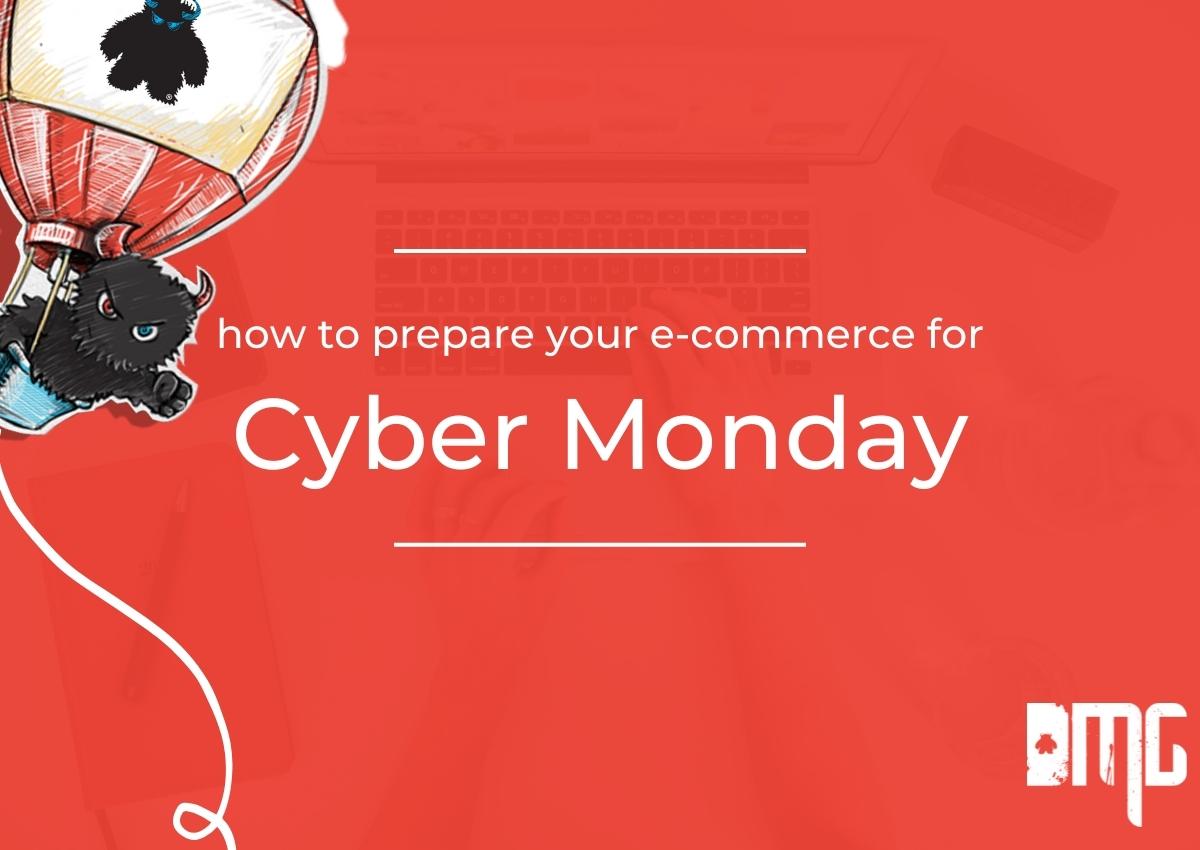 Although Black Friday is known as one of the biggest days for retail business, Cyber Monday is just as important. In 2020, online sales on Cyber Monday reached $10.8 billion, making it the biggest e-commerce selling day of all time. As one of the best digital marketing Dallas companies, we recommend companies begin to prepare their online store for Cyber Monday now.
Getting on the Cyber Monday train can help you increase sales, brand awareness and website traffic. One of the best digital marketing Dallas teams has created this helpful guide to assist you in preparing your online store for Cyber Monday.
What is Cyber Monday?
Cyber Monday is the Monday following Thanksgiving weekend. This day is dedicated to online stores offering special promotions, discounts and sales just like physical stores do. It is an important day for online stores because it is the second biggest shopping day and the biggest day for online stores.
How to prepare your e-commerce for Cyber Monday
Create a sale, discount or special offer
The first thing you should do when preparing for Cyber Monday is decide how you are going to attract and engage potential customers. Like most e-commerce, create a sale, discount or special offer to bring people to your site on that day. Some of the most common discounts offered on Cyber Monday include:
X dollars off when you spend X amount

X percentage off

Buy-one-get-one promotion

Discount code when users sign up for your email list
Prepare your website
Just like you would prepare your physical store for customers, you want to prepare your online store. E-commerce owners should make sure their website is loading fast and mobile-friendly.
A report found that one in two online shoppers will abandon their cart if pages load too slowly. You can increase the speed of your website by resizing large images, adding caching or checking server response times.
Aside from speed, you also want to make sure your website is user-friendly on mobile devices. Mobile devices have become one of the top ways people do their online shopping. A report found that 46% of Cyber Monday shoppers will shop on their mobile devices. That is why digital marketing Dallas experts recommend making your website mobile-friendly.
Create a digital marketing strategy
After you have gotten your website ready, it is time to start thinking about how you are going to promote your sale. Planning out a digital marketing strategy is one of the best ways to promote your sale, gain website traffic and foster new relationships. Some things you can do for your digital marketing strategy are:
Create social media posts

Create a Facebook event

Pay-per-click advertisements
Set up your social media shop
If you want to make it easier for your customers to buy your products, then set up a shop on Facebook and Instagram. This feature allows you to sync your product catalog, so you can easily create ads and shoppable posts. A new report found that it will grow three times as fast as traditional e-commerce. It is better to get started now than later.
Let the

best digital marketing Dallas company prepare your e-commerce for Cyber Monday!

If you need help planning, executing and managing your digital marketing, let OMG Austin lend you a helping hand. Our team of experienced marketing professionals can help create a digital marketing strategy to help you reach all your sales goals. Contact us to get started!
Contact Us
We want to hear from you, so what are you waiting for? Contact us today.
Get In Touch
Share this post
Comments