What is email marketing?
What is email marketing?
/images/uploads/blog/Dallas-Media-Group-01.28-Blog_.jpg
Omaha Media Group
https://www.omahamediagroup.com/images/uploads/monster_gallery/Omaha-Media-Group-Black.jpg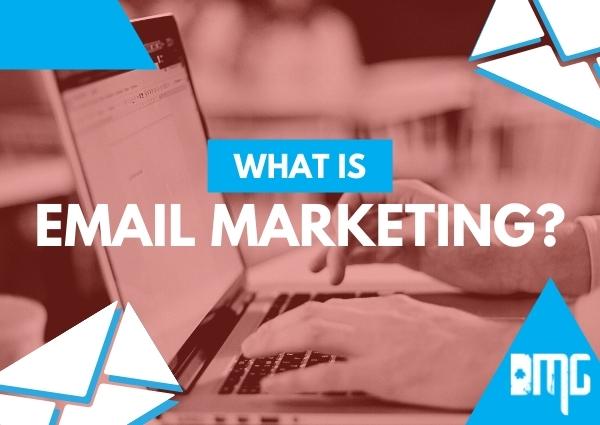 The first monarch to send an email was Queen Elizabeth II in 1976! Even before the first monarch, emails had been sent as digital mail and conversation. Fast-forward to 2022, email marketing is a powerful tool to increase lead generation and nurture leads.
In 2020, email marketing generated over 7.5 billion dollars in the United States, and the average return on investment is higher than other digital marketing efforts. Research shows that the average return on investment has grown to $45 for every $1 spent on this digital channel.
When you want to grow, a great place to start is email marketing. Here is what email marketing is, the different types of campaigns you can run, and how to build the perfect email marketing list from the best email marketing experts.
What is email marketing?
Have you ever subscribed to receive promotions or an ebook to read the content? While most will say yes, this means that you have subscribed to an email marketing campaign.
MailChimp defines email marketing as, "a powerful marketing channel, a form of direct marketing as well as digital marketing, that uses email to promote your business's products or services."
Email marketing sends commercial emails to segmented audiences that have given permission to receive email communication and promotions from your company.
The most important element to add to the campaign strategy is to make sure those subscribers can also unsubscribe from the email campaigns.
Our email marketing experts Dallas report on the four different types of email marketing campaigns that companies can use for their marketing campaigns.
The first one is newsletters. A newsletter is different from the rest of the campaigns because they are more informational and provide updates for current subscribers, but don't push them to the side!
The second type is promotional, which is the most common type of these marketing strategies. This deals with product sales, signing up for an event, or any other type of promotion, and these are distributed to the subscribers who are searching to spend money!
The third type is retention! These emails are designed and distributed to keep your company at the top of a customer's mind to hold their attention. Research shows that it is more cost-effective to keep customers than onboard new ones. These emails are designed to continue brand awareness!
The fourth type is acquisitional. These emails' sole purpose is to sell products and services. From the design to tracking in software, the main goal is to sell, sell, and sell.
One of the biggest things to keep in mind with all of these email marketing campaigns is to create segmented lists that will be distributed to each subscriber based on the content they subscribe to.
Our email marketing experts always tell clients this is one of the most important elements.
Types of lists
The art of creating email lists is something that takes time and strategy. A company that invests in its email marketing as one of the top omnichannel marketing efforts can create over 15 different lists based on each subscriber's needs.
While there are efforts out there that provide companies to purchase already existing lists, it is important to create a strong email list based on other marketing strategies in place. A great place is to start with social media marketing.
Social media marketing is a powerful tool that helps companies seamlessly distribute their content. With the right landing page and strategy in place, it can provide an organic way to build lists.
Another way is to use current emails that a company has! Add clients to an email list regarding offers, important content, or any of the other email campaigns above.
Our email marketing experts Dallas always recommend checking out any current email marketing that might be in place and their lists. A company can always revive an old list.
Contact us!
For more information regarding email marketing or implementation of an omnichannel marketing strategy, contact us today!
Contact Us
We want to hear from you, so what are you waiting for? Contact us today.
Get In Touch
Share this post
Comments