Financial apps 101
Financial apps 101
/images/uploads/blog/Dallas-Media-Group-02.08-Blog_.png
Omaha Media Group
https://www.omahamediagroup.com/images/uploads/monster_gallery/Omaha-Media-Group-Black.jpg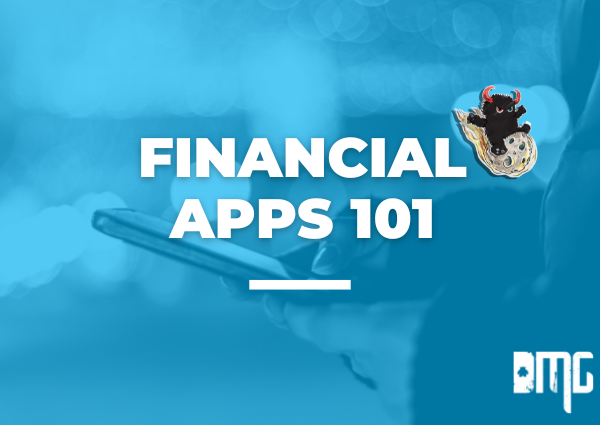 Having a website for your financial company is not enough. Nowadays, consumers prefer to use a mobile app for their financial tasks. A report found that 6 out of every 10 mobile users prefer financial apps over websites.
If you are considering developing a financial app for your company, now is the time. Check out this helpful guide our financial app developer has written about what a financial app is, the different types you can build and the benefits they can offer.
Financial app
A financial app allows users to carry out a specific financial task on their mobile devices. 63% of smartphone users have at least one type of financial app. This kind of app has become so popular because of its usability and convenience.
The types of financial apps
Now that you know the basics about what a financial app is, it is time to decide what kind of financial app to create with a financial app developer. During the app development process, you should consider developing a financial app that is based on its niche or fills a gap in the market. Here are some kinds of apps that companies can build, as well as some examples of each:
The benefits of developing a financial app
Gives your customer more value
If you want to increase your customer loyalty and satisfaction, a mobile app can help. An app can add value to your company because it gives your customers an easy solution to their problems. For example, if you want to make it easier for your customers to view their bank accounts, a mobile app can make it easy for them to log into it, review it and make any movements of their money in fewer steps and more secure ways.
Increase brand awareness
Are you trying to increase your company's brand awareness? Well, you can accomplish this with a mobile app. Unlike other digital channels, mobile apps work as a direct marketing tool. For example, when you post on social media, you have to hope the algorithm puts your post in front of your customers.
Companies can send their customers notifications directly to their phones and make sure their audience sees their message. Or, even if your customers do not use your app daily, they can be constantly reminded to use your app.
Provides cost-effectiveness
Saving money is always on most companies' minds. If you want to reduce your company's spending, then an app can help along the way. The app can reduce or even eliminate the cost of transaction fees for customers and companies. At the end of the day, this can help put the money somewhere else and keep your customer satisfaction high. Plus, it is an inexpensive direct marketing tool.
Hire the best

financial app developer to build your company's financial app!

At Dallas Media Group, we provide financial application development and maintenance services that are designed to offer banks and financial institutions the freedom and cost-efficiency to outsource the maintenance enhancement of their financial solutions reliably. Contact us to start building your dream app.
Contact Us
We want to hear from you, so what are you waiting for? Contact us today.
Get In Touch
Share this post
Comments