Four white hat social media strategies
Four white hat social media strategies
/images/uploads/blog/Dallas-Media-Group-12.08-Blog_.jpg
Omaha Media Group
https://www.omahamediagroup.com/images/uploads/monster_gallery/Omaha-Media-Group-Black.jpg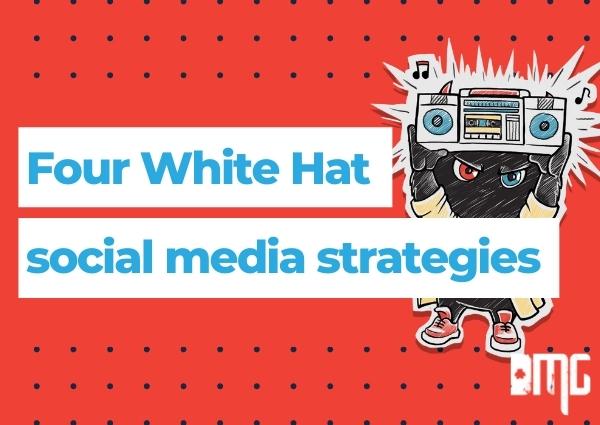 The internet is full of social media strategies, experts, agencies, and articles out there to help companies and specialists alike continue their knowledge in the industry. The downside is that there are articles out there that are promoting the wrong strategies.
In the SEO industry, there are two different types of SEO strategies and they are drastically different. There is a white hat and a black hat SEO. In the social media realm, this is also known as the proper and improper marketing strategies that can be used and take place.
The strategies companies choose and set in place can affect what future issues develop and how they can resolve them.
These are the four white hat social media strategies that all companies should implement.
1. Genuine and real followers
Before the recent change to the Instagram "swipe-up" option in Instagram Stories, any business or creator who wanted to try this feature was limited based on their following. The minimum number of followers required to be able to do a "swipe-up" was 10,000.
This led to a number of businesses and creators purchasing followers on Instagram. There are services that will give companies 500 to 1,000 new followers with a small payment of $10 or less.
Instagram and other social media platforms have hit accounts hard with fake followers.
What should a business or creator do instead? Work on creating quality content that brings in followers, engaging content, and posting to the right platforms.
There are plenty of ways to do this through social media on several different platforms. A business can hold a contest, share videos, follow trends, use proper hashtags, and employ other methods to ensure that followers are as real as possible. There is no way to always avoid spam or fake accounts.
2. Authenticity
In an age of skepticism, consumers are seeking out brands that are authentically themselves. And with 51 percent of consumers holding the perception that less than half of the brands out there are creating authentic content, now is the time to make the switch. Even with generational differences, consumers are seeking out brands that provide a more personal and authentic experience.
What are some different ways that your brand can be authentic on social media?
Twitter suggests that brands tell their brand stories, let customers have more control of posts, rely on word-of-mouth social media marketing, and be involved in the community with their followers.
A great campaign that shows authenticity would be Subaru. This car company has not always been the known name it is today, but with excellent marketing, Subaru is able to tell a strong brand story with authenticity in mind.
Subaru is known as a family car. A safe car. A company that gives back. A generational family car. The car that takes you places to create memories with family and friends. A Subaru. That is who they are and what they stick to.
3. Facebook Groups
Facebook Groups are nothing new, but Facebook Groups have become a place for people to connect with one another over a common bond or interest. Meta has put an emphasis on groups through its marketing campaigns.
This could be the organic reach and following a company is searching for. Before creating or entering a Facebook Group, make sure to know if it is public or private. If your business creates one, the same should be considered.
If someone enters your group, it shows that the content and topic of information itself is what they are seeking out, and in return, this helps with real followers, promotes authenticity, and creates the best posts possible. The final white hat social media strategy is one of the most important.
4. Proper posting
The fourth and final way to create and distribute white hat social media content is through proper posting. This can include posting content that has proper wording and follows any regulations in the industry.
Post appropriate content that your audience will engage with and enjoy. While that meme might be funny to you, is it appropriate or actually funny?
Don't post content that appears to be spammy, and don't spam the timeline with too many posts.
Contact us!
For more information regarding social media marketing and its strategies, contact us today!
Contact Us
We want to hear from you, so what are you waiting for? Contact us today.
Get In Touch
Share this post
Comments