Auction marketing strategies
Marketing in the auction industry
/images/uploads/blog/Dallas_Media_Group-05.05-Blog_.jpg
Omaha Media Group
https://www.omahamediagroup.com/images/uploads/monster_gallery/Omaha-Media-Group-Black.jpg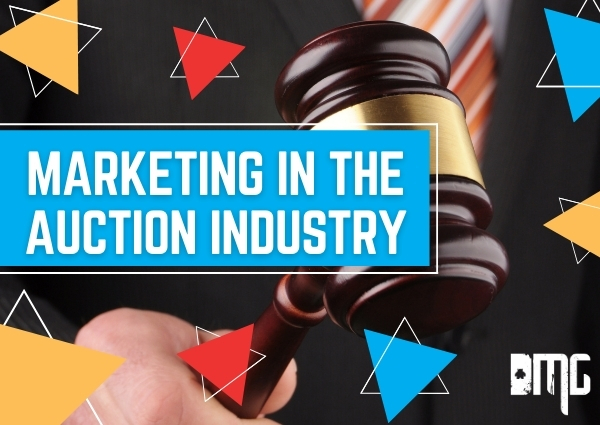 The heavy equipment auction industry can be considered by others as a relatively old-school industry. 2020 and COVID-19 restrictions changed the way many heavy equipment auctions took place, revitalizing the industry at a rapid pace.
A heavy equipment auction is a way for buyers to acquire needed equipment at a fair price since the bidders themselves ultimately determine the price of the equipment.
Traditionally, buyers interested in a piece of equipment would travel to the auction site, examine the equipment, and prepare to bid. Now that several auctions have gone virtual, buyers will need to do their research online, typically five or so days before the auction begins, and be prepared to pre-bid or watch live to bid during the auction.
The shift in how auctions are conducted is far from a bad thing, attendance in many instances is higher than it has ever been. The move to online auctions seems to make it easier for buyers to attend and avoid the time and expense of traveling to the auction site. A recent study by MarketWatch found that the rapid growth in the auction market is expected to continue through at least 2025.
Now that times have changed, how do heavy equipment auctioneers ensure buyers can find them? These are the top auction marketing strategies to bring all auctioneers into the 21st century with their customers.
Traditionally, auctioneers utilized newspapers and inside sales to spread the word about their auctions, shifting your companies focus to a digital focus can be daunting so understanding where your target audience is and how to reach them is important.
Americans spend an average of 5.4 hours on their mobile devices every day.
Email Marketing
Email marketing is a way to send a customized message directly to your target audience. These emails can range in topics from updated safety protocols at various auction locations, company news or policies, to upcoming auctions and hot lot items.
We commonly get asked if email marketing is still an effective auction marketing tool and the answer is an absolute YES. Email marketing is one of the highest ROI marketing strategies a company can utilize and with a consistent, customized strategy email marketing can be one of the most affordable marketing tools out there.
Experts estimate that email marketing returns an average of $42 for every $1 spent.
Search engine optimization, also known as SEO, is the process of optimizing your website with keywords that your target audience is searching for to find your business. SEO is the long haul portion of the process. SEO involves multiple ongoing strategies for both on-page and off-page optimization.
Dallas Media Group specializes in creative management services and customized marketing strategies. We'd love to help your company grow. Contact us today to set up and meet and greet so we can learn more about each other!
Contact Us
We want to hear from you, so what are you waiting for? Contact us today.
Get In Touch
Share this post
Comments