PART 1: How to sell products on Instagram!
PART 1: How to sell products on Instagram!
/images/uploads/blog/Dallas_Media_Group-00.00-Blog_%284%29_.jpg
Omaha Media Group
https://www.omahamediagroup.com/images/uploads/monster_gallery/Omaha-Media-Group-Black.jpg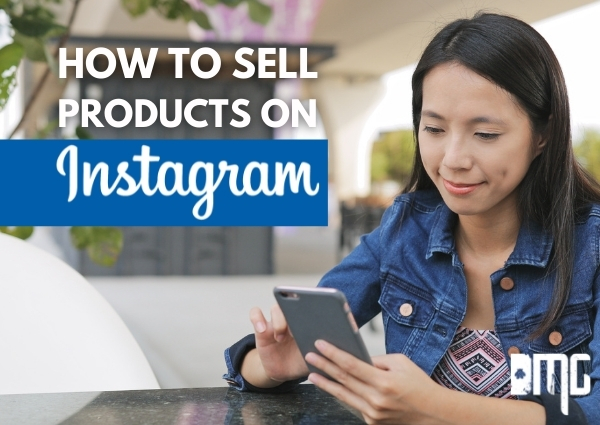 There is no doubt that social media commerce has grown in popularity over the last year due to the long hours spent on social media. At our office, we have some employees who have admitted that they have fallen victim to the Instagram ads and shop.
And while their items are either great or not very wonderful, even those in our industry are attracted to Instagram's shopping features. Social eCommerce is defined as using social media platforms to sell products such as Facebook, Instagram, and other social media platforms.
Ready to start selling products on Instagram shop or Facebook and Instagram shop? This is the set-up on how to sell on Instagram.
Instagram shop tips
Convert to a business account
This is the very first step, and without this step in place, a small business or large company cannot sell its products on Instagram. This provides the ability to receive insights on all your Instagram posts, ads, and anything else that is posted to Instagram.
Here is the step to switch it over to a business profile.
Go to your profile, on the right-hand side of the profile, there is a little icon that looks like a hamburger.

Click on the little hamburger icon and click "settings" and then "account"

Tap "switch to professional account" and then "business"

Once you add all of the needed information to the business account is ready to go!
Now, this doesn't mean that you are immediately going to qualify to sell products on Instagram.
The next step is to link your Instagram account with your Facebook page.
Connecting your Instagram account with Facebook
There are a couple of different steps along the way with this process. The first step is to create a Facebook business page.
Once the page is up and running, the next step is to connect the Instagram account to the Facebook account. This is because the ability to run a shop is through Facebook's Catalog Manager.
However, before you can set up your Facebook Catalog Manager, you will need to create a Facebook Business Manager. This allows you to shop on your Facebook page as well.
The thing with Facebook is without a Business Manager account set up properly, the marketing behind the strategy will be almost impossible.
HootSuite provides the best tips on how to set up your Facebook Business Manager.
Ad Manager, Catalog Manager, page access, creating new pages, and so many other important things to selling on Instagram are within a Facebook Business Manager.
Once that is properly set up, it is time to create a Catalog Manager.
Source: Agorapulse
Success! This is probably the hardest part of this entire process, besides create the accounts correctly.
Here is where to go next once you're in the Catalog Manager.
Source: Agorapulse
Another benefit! If you use a sales platform such as Shopify or Big Commerce, this will all be connected through your Catalog Manager. This will provide you with a seamless experience.
We are not in the clear yet!
Are you qualified to sell on Instagram?
You go through this entire process, get ready to sell products, and the next thing you know, you are qualified yet. This is pretty common. If this a pretty new Instagram shop account, you will need to wait. How long? Not sure. The wait time is pretty inconsistent, but there is a wait time.
This is because Instagram wants to provide credible, real companies with the ability to sell their products on their app. Keep an eye out for the ability by trying in a couple of weeks or days.
The biggest thing to have in order is the Business Profile, Facebook business page, Facebook Business Manager, and Catalog Manager. From there, the easiest part is going to be tagging products.
In part two, we will show the rundown on how to sell on Instagram from behind the scenes.
Until then, if you have any questions or would like to work with a professional digital marketing team to help you strategize your Instagram store and digital marketing efforts, contact us today!
Contact Us
We want to hear from you, so what are you waiting for? Contact us today.
Get In Touch
Share this post
Comments