Questions to ask before creating social media content
Questions to ask before creating social media content
/images/uploads/blog/Dallas_Media_Group-02.17-Blog_.jpg
Omaha Media Group
https://www.omahamediagroup.com/images/uploads/monster_gallery/Omaha-Media-Group-Black.jpg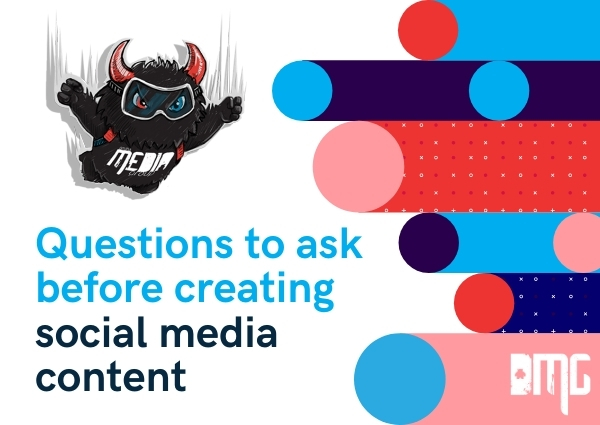 In the beginning stages, around 2017 and earlier, the basic strategy to have a competitive advantage on social media was simply to be constantly posting organic content that drives users to the social media platforms and website alike, fast forward to 2021, this strategy involves a combination of strategies and tactics to bring the same outcomes as prior years.
As social media marketing strategies continue to evolve, and the landscape becomes more competitive, companies have to find themselves with an effective strategy that provides the best marketing strategies for social media to drive lead generation, followers, engagement and other imperative metrics.
To ensure that this can be done, our social media marketing in Dallas experts are providing four concrete questions each company should answer before throwing "spaghetti at the wall" to see if it works.
1. Do I understand where my audience is coming from?
While developing a marketing persona, and several different ones, it is important to understand these consumers and each stage of their purchasing process to ensure that your company is marketing on the right channels.
Jenny will move from the exploratory stage, to the decision making stage, to the final purchasing or contact us stage, and it is important to understand where, how and why Jenny is making these decisions.
It is important to dive into analytics on any current social media marketing strategies to see who and where this audience is coming from.
Is your audience VPs, CEOs, CFOs, management and out of those, who will make the final decision? LinkedIn marketing would be your best option based on the audience and where they would be hanging out at.
Knowing who and where you can find them online is the very difference between lead generation and content marketing that continues to fall a bit short.
One of the best marketing strategies for social media is to ensure that all software for said marketing strategies is up-to-date. As Facebook, Instagram and other platforms continue to evolve and new ones enter the market, find one that works best for your needs.
This ranges from social media management of posts to Google Analytics, HubSpot or any other type of lead generation system that provides the necessary metrics that boards, clients and internal stakeholders alike need to review and analyze to continuously improve the marketing strategies.
3. Which content has performed the best?
This subsection builds off of bullet point two because the software needs to be in place to ensure that the social media experts are able to review, strategize and execute an effective strategy moving forward.
Social media marketing in Dallas is a competitive city, and on search engines, this is even more competitive due to nationally ranked and known companies.
Review competitors, understand your competitive advantage and even disadvantages and work from there.
4. What is the overall concrete plan?
Social media marketing is a strategic plan that has to be executed down to the final posting time that your persona is searching on said platforms. A concrete plan that is executed, evaluated and continues on the path is essential.
The first step is to set up a content calendar that provides those who will approve and participate in the process to review and approve as needed. The next step is to consider branding, messaging, tone of voice, images and blogging content. How will this all work cohesively to ensure a singular branding strategy that is properly distributed throughout all marketing channels!
The thing with social media is that it is a time-consuming process that is ever changing, and to ensure it provides the company with the best results, these four questions could be the best marketing strategies for social media that a company can start with.
For more information about social media marketing and management, contact our social media marketing in Dallas experts today!
Contact Us
We want to hear from you, so what are you waiting for? Contact us today.
Get In Touch
Share this post
Comments