The advantages of social media marketing for businesses
The advantages of social media marketing for businesses
/images/uploads/blog/Dallas-Media-Group-08.03-Blog_.jpg
Omaha Media Group
https://www.omahamediagroup.com/images/uploads/monster_gallery/Omaha-Media-Group-Black.jpg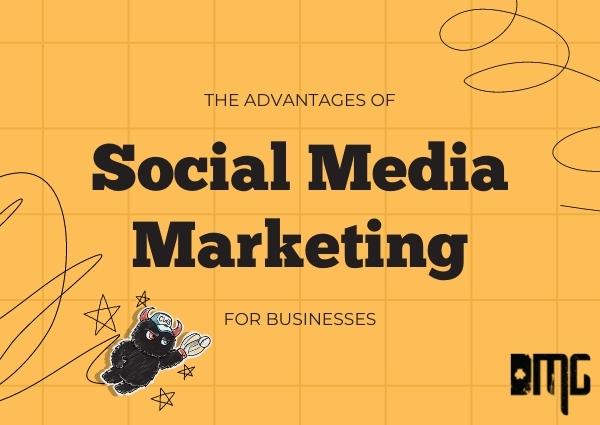 The average Internet user spends an average of two-and-a-half hours a day on social media. While they are scrolling through their feeds, they could come across a post about your business. Your visibility on social media increases the chances of a new customer doing business with your brand. The rule of thumb is that someone needs to be exposed to a brand at least seven times before they will take action.
You can increase the odds of someone seeing your brand through social media marketing. Our social media marketing Dallas team is here to explain what social media marketing is and what benefits it can offer your business.
The definition of social media marketing
Social media marketing uses social media platforms to promote your product or services. Businesses promote their products and services by creating engaging content tailored to fit their audience's needs. Social media helps deliver these messages directly to your audience's feeds through many features such as geotagging and hashtags.
The best social media platforms for businesses
In today's digital world, there are tons of social media platforms available to use. Your company does not need to be on every social media platform, just the ones your audience is on. Doing a little research can save a lot of time and effort when creating content. Some social media platforms that are best for businesses include:
The advantages of using social media marketing
Builds your business's credibility
Before making a purchase or visiting a business, customers may check your social media platforms. They want to ensure your company is active on social media and interacting with existing customers. Having a strong social media presence online will increase your company's credibility in the eyes of your audience. Some ways to improve your relationship with your audience are by answering direct messages, replying to comments on your posts and resharing content you are tagged in.
Helps your customers find your physical location
One of the three ways you can help your customers find your location is through social media. If your business has a physical location, you want customers to be able to find it. That is where social media can lend you a helping hand. Platforms like Facebook and Instagram provide sections where you add your business's address. Users can then open their maps area and get instant directions to your business. Does your company have multiple locations? No worries, Facebook allows you to list all your sites in one easy-to-access spot. Here is an example from Thrift World.
Expand your target audience
The best thing about social media is how easy posts can spread. Whether it is through a like, retweet or hashtag, these social media features can help get your posts across new faces. That means you can double your target audience in no time. Some strategies to increase your reach are by learning what the best and worst times to post on social media are.
Elevate your company's social media with our

social media marketing Dallas services!

At Dallas Media Group, our social media experts can help you create the ideal social media strategy for your business and make it a reality. Plus, we also help manage all your social media, so you have one less thing to worry about. Contact us today!
Contact Us
We want to hear from you, so what are you waiting for? Contact us today.
Get In Touch
Share this post
Comments