Three ways to help your customers find your location
Three ways to help your customers find your location
/images/uploads/blog/Dallas-Media-Group-07.27-Blog_.jpg
Omaha Media Group
https://www.omahamediagroup.com/images/uploads/monster_gallery/Omaha-Media-Group-Black.jpg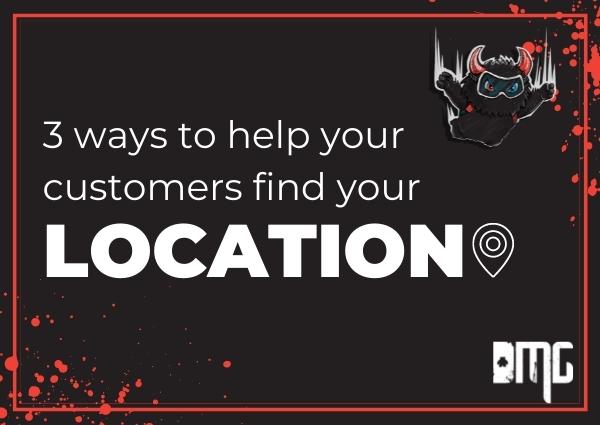 The Internet is a powerful tool for businesses. It is helping them connect more directly with their customers through search engines and social media. However, not many business owners know how to take advantage of it. That is where digital marketing can help.
One common question that business owners ask is how can customers find my location? Our Dallas SEO consultant team wants to share three tips to help you get more foot traffic.
Three ways to help your customers find your business's location
Use a Google Business Profile
Google is the most popular search engine. According to Internet Live Stats, Google processes over 8.5 billion searches per day. Some of these searches could be of people looking for your product or service.
Creating a Google Business Profile can ensure customers find your business. This is a free tool to list your business on Google searches and maps. It also has a feature where you can manage multiple locations.
Make a location page on your website
Your website is your business's online location. People will click on it whether they find it through an online search or on social media. One website mistake that small businesses should avoid is not creating a location page.
The location page page should have your business's address, contact information and maybe a picture of your storefront. Aside from helping customers know where your business is, it will help for SEO purposes.
Location pages are part of a local SEO strategy to help your website rank for specific keywords. It is even more necessary to create these kinds of pages if your business has multiple locations.
Add your locations on social media
Aside from search engines, people will come across your business's name through social media. After seeing your post, you want people to make visiting your physical location their next step. You can ensure this happens by including your business's address.
There are several ways to add your business's address on social media. There is a specific section for your business's address on Facebook. If your business has multiple locations, Facebook's feature also allows you to list multiple locations on your business page.
As for Instagram, there is also a section to also add your business location. But if you have multiple locations, consider adding your locations to your bio. You can do this by using emojis and abbreviations to showcase your business's multiple locations.
Hire a

Dallas SEO consultant to ensure customers find your business on Google!

If you are having trouble getting customers to find your business through online searches, give us a call. Our Dallas SEO consultants can help you create an online presence and grow your potential client base through our SEO and SEM services. Contact us to get started.
Contact Us
We want to hear from you, so what are you waiting for? Contact us today.
Get In Touch
Share this post
Comments