The best time of the year: holiday marketing
The best time of the year: holiday marketing
/images/uploads/blog/Dallas_Media_Group-09.11-Blog_.jpg
Omaha Media Group
https://www.omahamediagroup.com/images/uploads/monster_gallery/Omaha-Media-Group-Black.jpg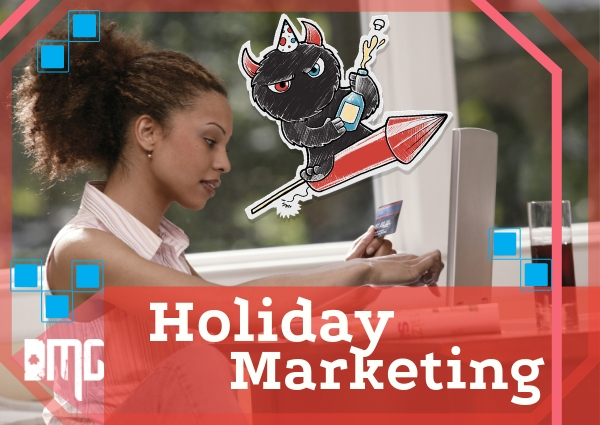 On average during the holidays, people are spending around $313.00 between Thanksgiving and Cyber Monday! In 2018, holiday retail and ecommerce sales skyrocketed to the highest projection of: ONE TRILLION IN SALES.
Wait a second, the holiday season in 2018 accounted for one trillion in sales. Yup, that is right. As a small boutique, mom and pop shop, start-up, small to large sized businesses and everyone else in-between selling to consumers; start marketing for the holidays like yesterday.
This is how to start the process of holiday marketing strategies!
Make a plan
The execution of a marketing strategy during the holiday season is only as strong as the plan that is set in place. No matter the size of the business, any creative agencies Dallas will tell you to have your products, services and promos in place before starting the marketing campaign.
BigCommerce asked some of the top digital marketers, SEO experts, co-founders and other professionals in the e-commerce industry when to start planning. The most common answer was in September, but some experts suggest starting plan as early as July.
This is because it allows for a business to expand their social media following, get their sales where they want them and be ready for the busiest time of the year. The farther ahead a plan is developed, the better the budget can be spent on this plan.
What are your followers or consumers expecting to see in holiday sales? Will you bring back a limited edition item that flew off the shelves? If a business wants to be a major component of a consumer's holiday shopping plans, then ask what they want.
A simple survey posted to social media asking consumers and followers for their opinions on several holiday options. A survey can be used for several purposes:
Gather invaluable information

Gather contact information for emails

Gather customer feedback to target messaging better
This allows for consumers to get the type of content THEY asked for. This can help with following, email click-rates and better sales.
The next step is to start ASAP! Ask consumers and followers now, gather data and then make a plan for the type of marketing that will be used.
Marketing platforms
Because it is September, the most creative agencies Dallas will suggest you to stick with what works. These are three of the best marketing strategies from start to finish with holiday marketing.
Email marketing
Email marketing continues to be the largest marketing strategy used in businesses all over the United States. This is because email marketing offers one of the highest ROIs in the marketing world.
Source for infographic: Campaign Monitor, Nielsen and Constant Contact
Pay-Per-Click ads (PPC) are one of the easiest ways to get your products out to consumers during the holiday season; however, be mindful that everyone is fighting for those advertisements. How can your PPC ad beat others in your industry? (Add a special offer tag).
Merchant Promotions enables Google Shoppings ads to show a discount price, special offer, shipping benefits and even more. Here is an example. When you search for bulk coffee mugs there are thousands of results, but the top seven are all fighting for a chance. The one that stands out? The first one is the Deluxe ad which says "15% off- order online today." The second one is the Personalization Mall ad that says "30% off all custom mugs."
Contact one of the leading Creative Agencies Dallas for help!
We provide email marketing, PPC, SEO and digital marketing strategies!
Get In Touch
Share this post
Comments