The top five search engines
The top five search engines
/images/uploads/blog/Dallas-Media-Group-12.10-Blog_.jpg
Omaha Media Group
https://www.omahamediagroup.com/images/uploads/monster_gallery/Omaha-Media-Group-Black.jpg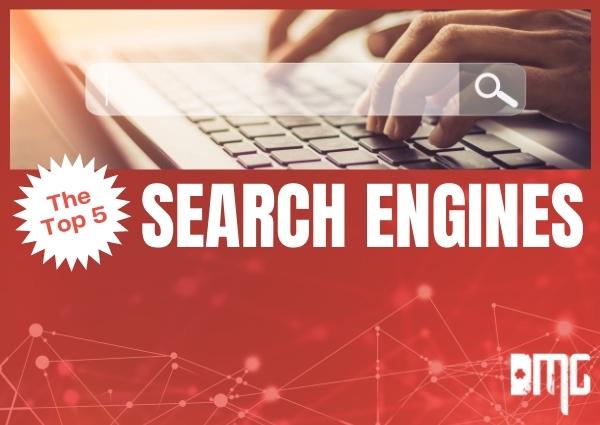 Google is the largest search engine on the market, but many companies and even marketers alike forget the potential of other search engines. Is it worth the time and effort to learn about these other search engines' SEO strategies to try and capitalize on?
A company should check its website analytics to see where the majority of the website traffic is coming from, and what alternative search engines would be worth the investment. If a company notices that traffic is only coming from three out of the five, focus on those three. On the other hand, is there a different search engine on the list that would be worth looking into?
Check Google Analytics
For companies working with a Dallas SEO consultant, a Google Analytics account should be set up for marketing efforts to see where traffic is coming from, and goals that have been implemented into the software.
Where do you start? Login to your account and you should be able to see the main dashboard.
From the dashboard, you can click on a couple of different spots to see the referral search engine traffic that the site is getting. Our suggestions would be to go into the Acquisition Report.

Once you are in the report, it will show direct, social, email, display (if you are running ads), and organic search.
You can click on direct to see where direct traffic is coming from or on referral to see where referral traffic is coming from. Either option is great.
This will show the top search engines and even social media platforms that are bringing in traffic. From here, it provides a clear understanding of where to invest SEO strategies into.
Here are the five most common search engines that companies will find. (There are plenty of others out there, but our reporting across the board for all clients shows these as the top ones.)
Google
Google, we all know it, and maybe all love it. Since 1998, Google has continued to grow and provide the best search engine experience to all users. The search engine is known to process about 40,000 search queries per second, and over a billion people use its services.
With changes constantly being made to the search engine, and the quality of results it provides, it's no wonder that it is the top search engine.
Bing
Bing is Microsoft's search engine. As the second-largest search engine on the market, each month it receives more than one billion visits and is offered in 105 languages and 238 countries.
The biggest difference between these two search engines when it comes to SEO is significant because not all Google SEO strategies are effective on this search engine.
With Bing, social media does matter for ranking, Bing needs exact phrases each time, and domains need to match as well.
Yahoo!
Oberlo shows that Yahoo! has a market share of 1.54 percent. As the third most common search engine out there, it is estimated that Bing and Yahoo! hold a little under five percent of the market. If a company notices that this is part of their top five search engines, it could be worth the investment since the competition on Yahoo! is considerably smaller than other Google and Bing.
It can be said that the same strategies that are used for Bing can be implemented on Yahoo!
DuckDuckGo
Our Dallas SEO consultant has noticed over time that this search engine continues to bring in a bit more traffic each month and year over year.
DuckDuckGo is a bit different from the other search engines on this list because it prioritizes privacy and secure searches. This means you can see if someone is coming from the search engine, but more than likely, you will not be able to see any demographics because that is what it prides itself on.
Baidu
The last search engine on the list that our Dallas SEO consultant has noticed is Baidu. This is a Chinese search engine that holds about 1.64 percent of the global market share. As a Chinese search engine, it dominates in China.
These are the top five search engines that companies and marketers alike can find within their Google Analytics account!
Need help with SEO? Contact us today.
Contact Us
We want to hear from you, so what are you waiting for? Contact us today.
Get In Touch
Share this post
Comments