What are featured snippets?
What are featured snippets?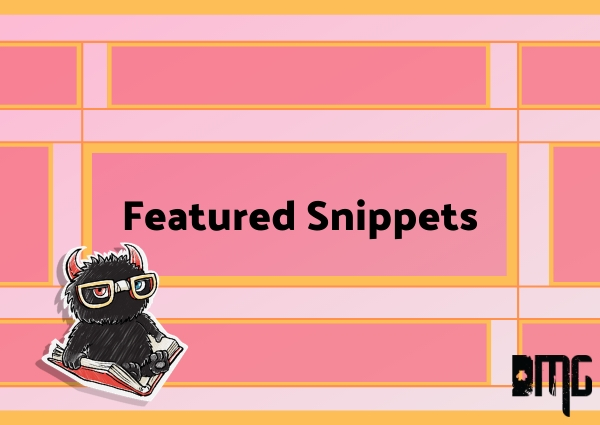 When someone puts questions or search phrases into Google, sometimes the results that populate from their search query has different information that others listed below. This is called a featured snippet and this helps searchers find the best article based on the information shown underneath the title of the blog, website or article!
Our SEO company Dallas TX has noticed that featured snippets have regained popularity in the SEO industry, and with that being said, what are featured snippets?
What are featured snippets?
When a consumer enters a search query into Google, some results will populate with a description before the link. This is called a featured snippet. This block of text helps consumers search for the best article, blog or website that would match the search query. Google does extract these featured snippets, but this can also be modified by the SEO company Dallas TX.
Let's use this search query as an example of a featured snippet, "the best pizza toppings."
The results that populate are very tasty, but some of these results need a couple of sentences to help consumers.
For example, the first two results from The Thrillist and Southern Living do not need a featured snippet because they are as straightforward as a search query comes; however, The Mashed article, "12 best and 12 worst toppings ever" calls for a featured snippet.
This is because a searcher might not know exactly what the best pizza toppings are or why their favorite topping is the worst topping ever.
Google states that, "we display featured snippets when our systems determine this format will help people more easily discover what they're seeking both from the description about the page and when they click on the link to read the page itself."
There are several different types of featured snippets that can be used and each one serves its own purpose for search queries.
You know that our SEO Company Dallas TX would never tell you that there is one type, trick or way for any SEO strategy out there! Yes, there are different types of featured snippets that help with search queries.
But, the first thing we need to answer is; what are not featured snippets?
Not featured snippets
Rich Answers
Rich answers are answers to search queries that can be answered with a direct answer. If someone asks Google, "How big is an acre." This can easily be described in a single answer. An acre does not change based on region, but the price of one might change.
Knowledge graphs
A knowledge graph pulls search query answers from a number of different sources and complies all of the queries into one single scrollable roll.
Rich Snippet
A rich snippet helps to enhance and take up more space in the search results. If someone searches, "best pizza delivery dallas" the results that show ratings with a large amount of text will get noticed before others on the search result. This result takes up a large part of the SEO real estate on SERP!
Now, what do featured snippets look like?
Here are what featured snippets look like on Google:
There are different types of featured snippets that show paragraphs to bulleted lists. Not only do featured snippets allow for consumers to find the best article, blog or website regarding their search query, but with voice search on the rise, this helps Google Assistants and voice search assistance to easily find the best article, blog or answer for the search query!
A feature snippet is gaining popularity again due to the rise of voice search. It is estimated that 50 percent of search queries will be conducted with a voice search assistant such as Alexa, Siri or Google Homes!
As a consumer, are you using an Alexa or Google Assistant to find the best pizza recipe or local delivery spot? Guess what, so aren't others who are searching for thousands of different search queries with their assistant.
Will your website, blog or article rank? Not without SEO strategies!
Contact Us
We want to hear from you, so what are you waiting for? Contact us today.
Get In Touch
Share this post
Comments