What is User Interface (UI) design?
What is User Interface (UI) design?
/images/uploads/blog/Dallas_Media_Group-09.29-Blog_.jpg
Omaha Media Group
https://www.omahamediagroup.com/images/uploads/monster_gallery/Omaha-Media-Group-Black.jpg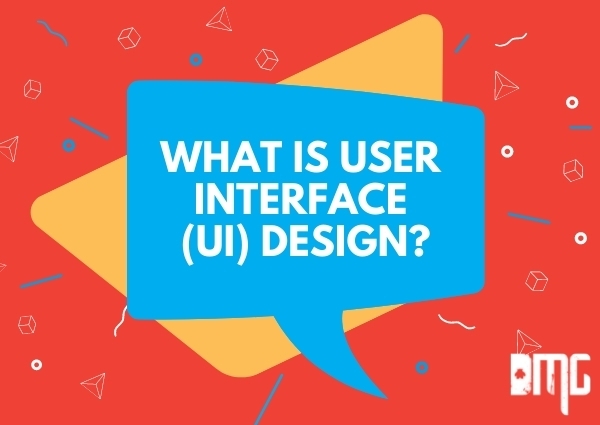 User interface design centers its design elements around the consumer for each and every design element added from videos to text. A streamlined process helps a consumer navigate through a website with ease. If a design doesn't align with the consumer, this is where design elements can hurt the user's experience.
The biggest notion to take into consideration with design elements is that the consumer is always first and simple is better.
What is User Interface (UI) design?
First things first, UI design is not UX design. While these two design elements are often intertwined with each other, UI design is focused on website design and development projects. This is a vital part of the UX process, but each design element is focused on different aspects that create one cohesive website.
So, what is User Interface (UI) design? Our web design and development Dallas experts explain it as the process designers use to build interfaces in websites that focus on the style!
UI is all about the design aspect of the website design and development project, which means seamless navigation, animations, photography, buttons, text and so much more.
The biggest thing to keep in mind when it comes to UI design is that users are on a website or app to complete a task. Whether that is to purchase a new product or continue to play their game on the app, it is important that each design element is set up to ensure that this end goal happens.
What does UI focus on?
1. The user
In the marketing industry, marketing strategies take the customer-centric approach. This means putting the customer first and foremost. In the UI design process, the same can be said for the design of the website. The consumers are what matter the most.
The first step in each and every web design and development Dallas project our experts work on is understanding the target audience.
This can get lost in translation between clients who want to design for their preferences!
The thing is, the website isn't designed for internal purposes, it is designed for consumers. There needs to be an understanding of the user and what they do.
Once a consumer lands on your website, what is the next step? While consumers are tech-savvy, it is important to guide them throughout the sales funnel. If the final goal of a landing page is to get the consumer to fill out a form, make sure that the process is a simple one.
The first step in this process is to select the service that you would be interested in working with our team! From there, it takes you through a quick and simple process of filling out the necessary information.
The next step is to fill out this information and our team will be notified that the contact us form is filled out!
The design is simple and the form layout is easy to follow with a button that is cohesive with branding but tells a consumer the very next step. Literally. This is what leads to consistency.
Our web design and development Dallas experts say that inconsistent website design leads to a confused and even frustrated consumer.
The uniformity of a website design and its elements ensures that consumers have the ability to finish their end goal with ease. With the rise of mobile searches, this means having a consistent design between mobile and desktop, and for those companies with apps, making sure that the app mimics the designs on mobile and desktop.
A great example of this is ecommerce companies. As consumers, where is the first place you look to purchase a product? On the upper right-hand corner? This is the normal placement of this element. If this was on the bottom left corner, it would be difficult to find, frustrating, and out of the normal.
Sometimes, when it comes to consistency, it also means following the traditional patterns of others in the industry. Don't reinvent the wheel on something like navigation or the shopping cart on your ecommerce website.
Bottom line
Successful UI design in any industry comes down to the success of the design when consumers use it. It is about designing the best experience possible for the consumer, but making sure that your company's brand maintains a positive image.
Our web design and development Dallas experts have worked on hundreds of websites that provide some of the best UI and UX design elements out there. For more information on our services, contact us today.
Share this post
Comments