How to build a successful website
How to build a successful website
/images/uploads/blog/Dallas-Media-Group-10.19-Blog_.jpg
Omaha Media Group
https://www.omahamediagroup.com/images/uploads/monster_gallery/Omaha-Media-Group-Black.jpg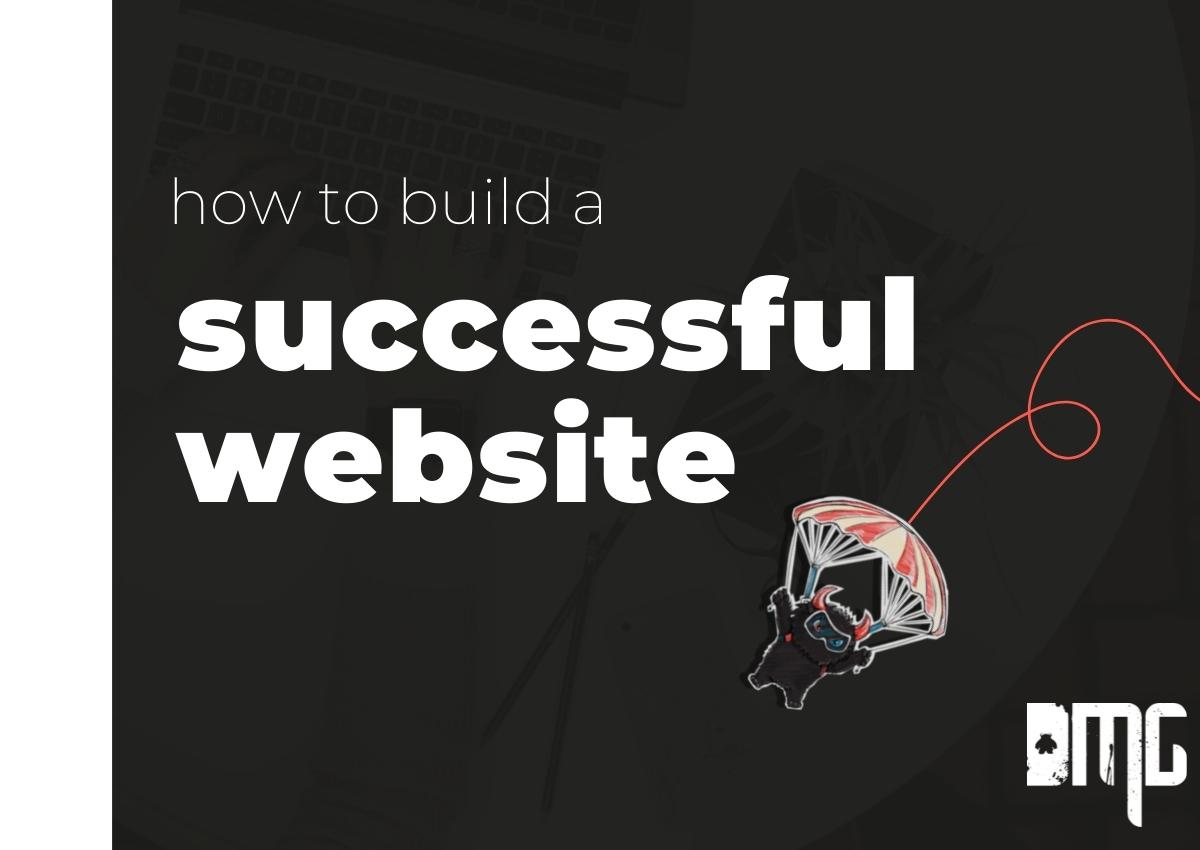 Aside from having a strong digital marketing strategy, businesses also need a well-built website from web design and development Dallas experts. How your website looks and works impacts the likelihood of someone doing business with you. A survey found that 48% of people say that web design was the number one way they determine the credibility of a business.
Taking time to research how a website works and learning what features your website needs to be successful is key to designing a website your customers will want to use. Luckily, our web design and development Dallas team has gathered three things your site needs to be successful in today's digital age.
Three things your website needs for a successful website
Figure out a domain name
The first step to building a successful website is finding the right domain name. A domain name is the text that a user types into a browser to find a specific website. You need to pick a domain name that is relevant to your business but easy to remember. Experts suggest you keep your business's domain name short, relevant and to the point.
Once you have your domain name picked, check to see if the domain is already registered and in use. If your desired domain name has already been claimed, then consider a different variation. Instead of ".com," you can use ".net" or ".org" if it is a nonprofit organization.
Think about your website's layout
The layout of your website impacts the likelihood someone will take action. A report from Blue Corona found that 38% of visitors will stop engaging with a website if the content or layout is unattractive. You want to make sure Internet users are able to find what they need from your website without any problems.
Before you decide on a layout, look at the websites you have visited. Some of the most common pages include about and contact. The about page should tell your business's story, while the contact page should include your address, phone number and directions.
Include interactive features
Once you have people on your website, you want them to stay on the page for as long as possible. You can accomplish this through an interactive website. This kind of website is more accepting and engaging for customers. Plus, it can help you stand out from the competition.
Making your website more interactive is as simple as inserting hyperlinks and photos within your text. You can add more unique features such as:
Videos

Maps

Online Shops

Forms

Quizzes

Reviews
Let one of the best

web design and development Dallas teams help you redesign or build a new website.

At Dallas Media Group, we have a team of experienced web developers who can help you build a custom website to fit your company's needs. Our unique industry experience ensures that your web project can easily be handled by our team of developers. Contact us today!
Contact Us
We want to hear from you, so what are you waiting for? Contact us today.
Get In Touch
Share this post
Comments