Website design mistakes that every company should avoid
Website design mistakes that every company should avoid
/images/uploads/blog/Dallas-Media-Group-03.15-Blog_.jpg
Omaha Media Group
https://www.omahamediagroup.com/images/uploads/monster_gallery/Omaha-Media-Group-Black.jpg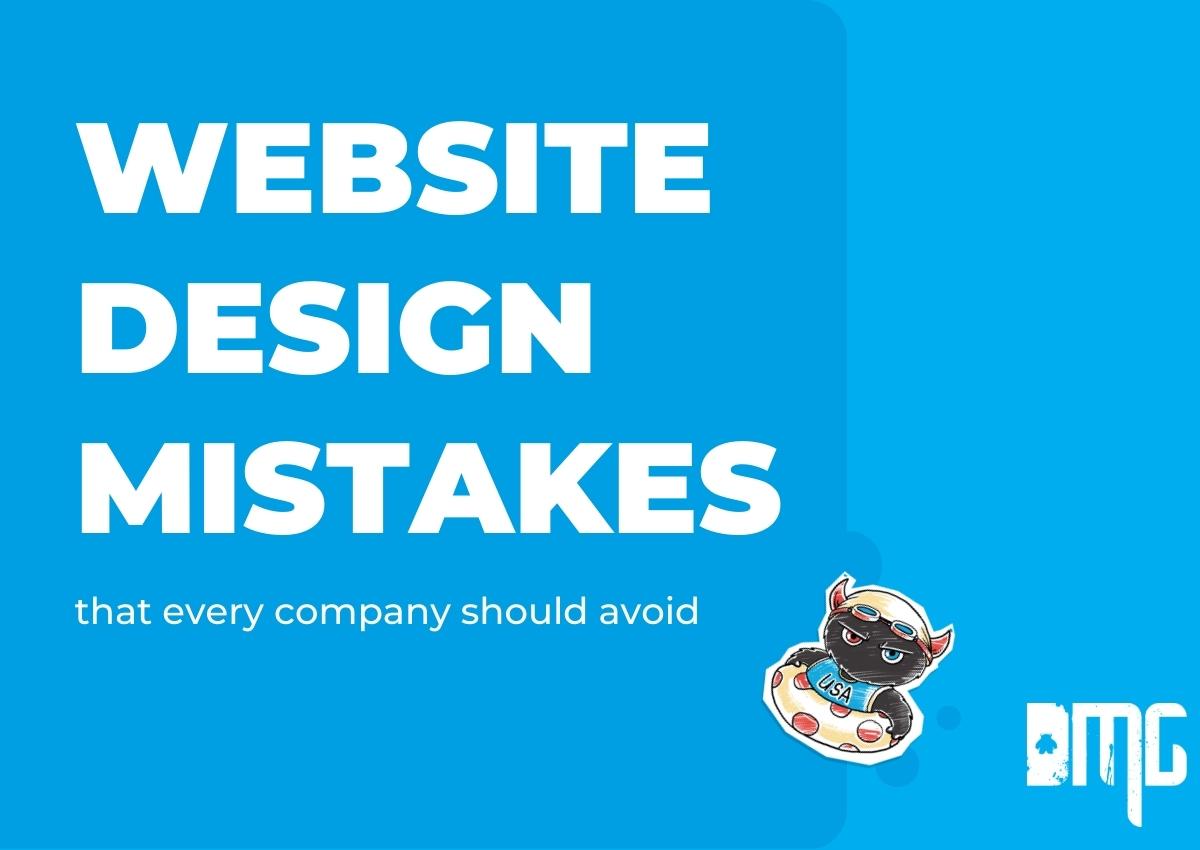 Would you go into a store that looks like it has not had maintenance in a while? Probably not. The same goes for a website. If your company's website looks outdated, runs slow and does not have a responsive design, then it is time to call a web design and development agency.
A web design agency can help you design and develop a custom website with the security features you need in today's age. To help you plan the design of your website, our web design and development agency team has gathered these top web design mistakes we see companies make. You will want to avoid making these mistakes.
Website design mistakes to avoid
Lacking a responsive design
If your website does not have a responsive design, your site will not be user-friendly on other devices. Why is having responsive design so important? Over 60% of all web traffic comes through mobile phones.
What this number indicates is that most of your website's users will be on a mobile device, so your website needs to be optimized for them. A responsive website design adapts to a person's device layout, facilitating usability, navigation and information seeking.
Hard-to-use navigation
94% of consumers say that websites must be easy to navigate. If your existing website does not have clear navigation, then you could be losing potential customers. Clear navigation works as a road map for your website's visitors. If this navigation is easy to spot and use, visitors are more than likely to stay, read your content and make a conversion.
Slow speeds
Have you ever clicked on a website that took almost a century to load? You probably clicked right off it after a minute. If this happens with your website, then people will also click off it. Nearly 70% of consumers admit that page speed impacts their willingness to buy from an online retailer. If your website is loading slowly, it might be due to some of your web design choices. Some examples of content that might slow your site down are flash content, numerous ads, bulky code and large images.
No call-to-action
A common mistake that businesses make is not having a clear call-to-action. When website visitors arrive on your page, they should clearly understand what your business is about and what action they should take next on your page. Use relevant pictures of your products and services. Then include a clear call-to-action to direct your visitors to take the next action, whether that is buying a product, ordering a service or getting directions elsewhere.
Redesign your website with the best

web design and development agency in Dallas!

At Dallas Media Group, we make the process of designing a website easy. Our team handles the design and development. You can ensure that you will have a custom website that will put you above the competition and remain on the mind of your customers. Contact us to start designing the website of your dreams.
Contact Us
We want to hear from you, so what are you waiting for? Contact us today.
Get In Touch
Share this post
Comments