The importance of a mobile-friendly web design
The importance of a mobile-friendly web design
/images/uploads/blog/Dallas-Media-Group-08.24-Blog_.jpg
Omaha Media Group
https://www.omahamediagroup.com/images/uploads/monster_gallery/Omaha-Media-Group-Black.jpg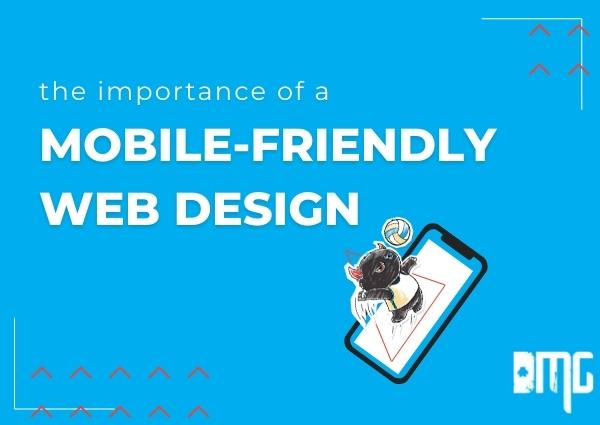 One of the website mistakes that small businesses often make is not making their website mobile-friendly. Not ensuring your site is responsive to mobile devices can hurt your business's credibility. To 48% of Internet users, web design is the number one factor when it comes to judging a company's credibility.
If your company's site design is not user-friendly, you could be losing potential customers. The good news is that you can make your site more user-friendly through responsive design. Our web design and development in Dallas experts want to share what responsive web design is and some reasons why you need it.
Responsive web design 101
The term responsive web design is used to describe the process of making web pages look and perform well on all devices. Essentially, it helps automatically size a website's page to fit on any screen. Some of the common-sized screens include desktops, mobile and tablets.
How to check to see if a website is responsive
If you are unsure how user-friendly your website is, test it using Google's Mobile-Friendly test. This free tool lets you see how easy a visitor can navigate through your website on a mobile device. All you need to do is visit the website, paste your website's URL and then wait for the results.
If your website is mobile-friendly by Google's standards, then it will give you a green check mark. However, if your site does not meet Google's mobile standards, this tool will list out all the reasons why your website is not mobile-friendly. Here are examples of a mobile-friendly site's results vs. a site that is not:
Reasons why your website should be mobile-friendly
Reaches your customers using mobile devices
Most people use the internet to find the businesses they are looking for. After they search for a business near them, 72% of consumers will visit a store within five miles of their current location. Having a mobile-friendly web design ensures that mobile users are easily able to get directions and have an overall positive experience with your site.
Improves your website's visibility on search engines
One good way to help customers find your physical location is with a well-designed website. You can optimize your site to show up when certain keywords are typed in. However, just having a website is not enough. In order for your website to show up on the top pages of search engine results, you need a user-friendly design. Search engines, like Google, take into account how user-friendly a site is when it comes to ranking results.
Makes it easier for customers to find what they need
Mobile devices account for 63% of Google's US organic search traffic. That means having a mobile-friendly website is more important now than ever. If your site is not user-friendly, then customers will have a hard time placing an order or finding what they need. Make sure your site is responsive with the help of a web design and development in Dallas team.
Redesign your site with

web design and development in Dallas experts!

Our Dallas Media Group team is here to help make your website mobile-friendly and easy-to-use! Our mission is to provide high-end web design and development services to our clients. We will build or redesign your website to give your business the professional brand and technology it deserves. Contact us to get started.
Contact Us
We want to hear from you, so what are you waiting for? Contact us today.
Get In Touch
Share this post
Comments