B2B social media strategies
B2B social media strategies
/images/uploads/blog/Dallas-Media-Group-01.21-Blog_.jpg
Omaha Media Group
https://www.omahamediagroup.com/images/uploads/monster_gallery/Omaha-Media-Group-Black.jpg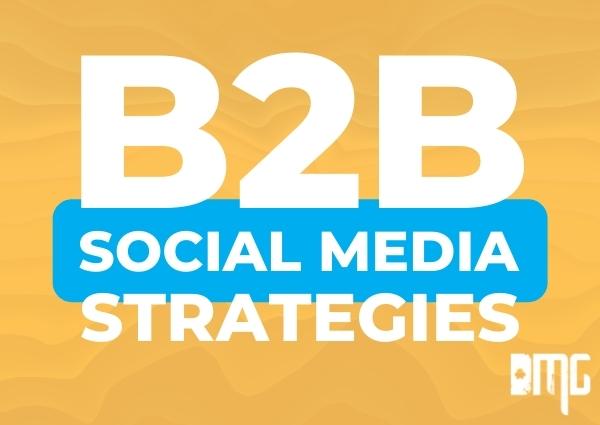 Research from 99 Firms states that "a third of B2B companies dedicate 5% of their budgets to marketing." Our team is sad about this statistic. From nurturing leads and bringing in new business, it is important to add Dallas social media marketing services to the overall strategy, and maybe increase the percentage of the budget to marketing efforts a bit more.
Here are four ways to start B2B marketing strategies.
1. Develop brand and voice
A consistent brand identity and voice can help to grab and keep the attention of consumers. It is important to consider how messages should be conveyed to consumers- how does the voice match the industry or "environment?" If a company is working in an industry that is known to be more "suit and tie" instead of "casual and fun" then the voice needs to match the industry.
If the voice is totally outside of the realm, it can throw off consumers. Social media marketing is about communicating to the right audience, and the wrong voice and branding strategies can miss the mark on any efforts.
Understanding the target audience is one of the most important elements of any marketing strategy because branding and voice can be on point, content can be well written, but if the audience is off, the social media strategy is off.
While understanding the overall audience is important, what about the segments within the audience? These are also known as personas. Knowing this element helps to figure out who will be the ones making the final decision in the purchasing stage.
From here, which type of content will fit each persona? While it is important to know the personas, it is even more important to understand their needs.
3. No need to be "boring" in B2B marketing
The B2B industry can get a bad rapport for being "boring," but the exact opposite is true. Yes, B2C is a bit more exciting than B2B; however, each industry can find its silver lining in the content that is written and published.
While it can be difficult to explain the products and services that are being promoted, it can be helpful to find a unique angle to each different post. What makes your services different?
For those who have heard of offices like WeWork, this is a great example of B2B marketing. WeWork and other workspaces provide businesses with alternative routes to renting an entire office instead of renting smaller office spaces.
4. Focus on B2B friendly platforms
There are so many different social media platforms out there, and while there are so many, it is important to stick to the right platforms. Research from Content Marketing Institute shows that there are selective social media platforms that are great for B2B marketing efforts.
LinkedIn was the top platform for B2B marketing efforts and following behind it were Twitter and Facebook. If your company is on an irrelevant platform, the marketing will be off. Just because you are on LinkedIn does not mean that content can't be fun and engaging. Do not limit yourself to the norms. Yes, even "suits and ties" can have a bit of fun.
These are four different ways to implement Dallas social media marketing services to continue to grow in the digital age.
Schedule a consultation!
B2B brands can no longer be without social media marketing services and strategies. Even TikTok has its own audience for B2B marketing. While B2C is more "exciting", B2B can thrive on social media platforms. Let's get your B2B marketing strategy in place, contact us for our Dallas social media marketing services today!
Share this post
Comments