Guide to creating Instagram story highlights for your business
Guide to creating Instagram story highlights for your business
/images/uploads/blog/Dallas-Media_Group-03.01-Blog_.jpg
Omaha Media Group
https://www.omahamediagroup.com/images/uploads/monster_gallery/Omaha-Media-Group-Black.jpg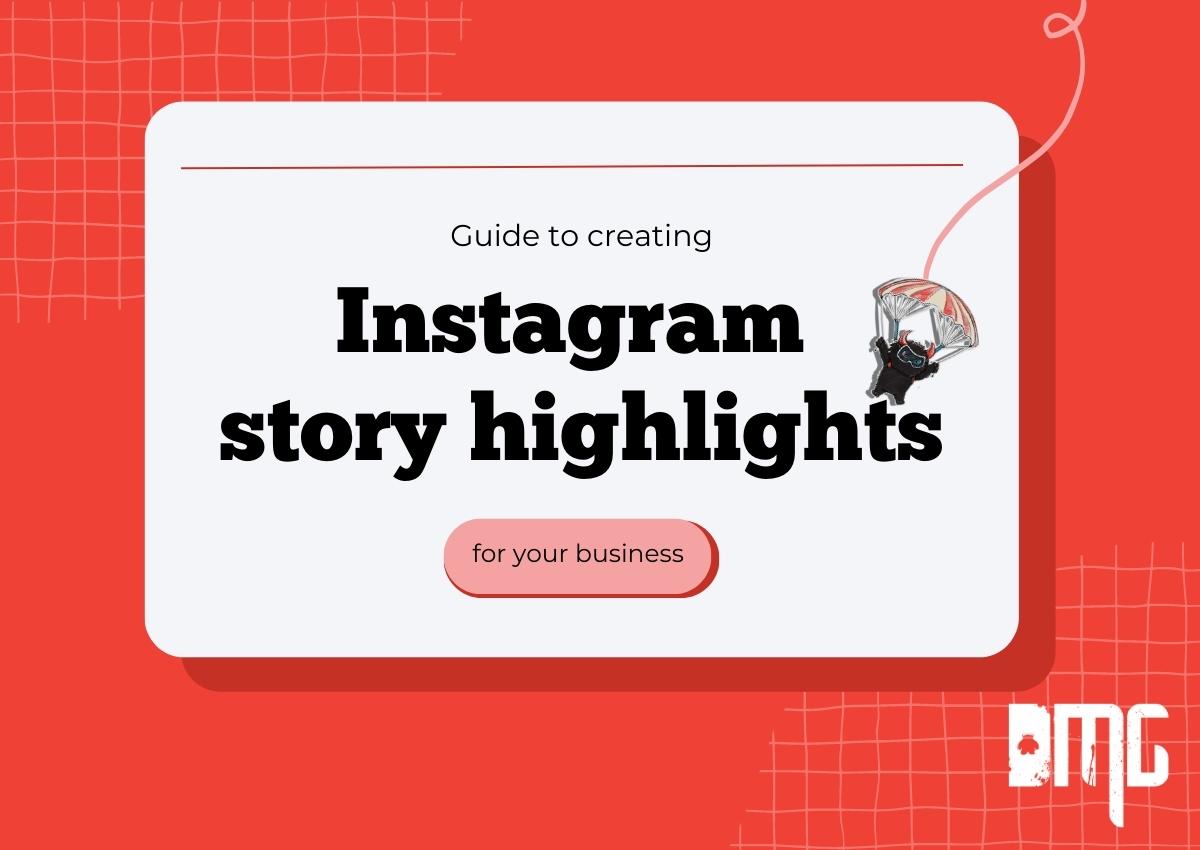 Instagram continues to be a popular app among millennials and Gen Z. This photo-sharing platform has at least 1.318 billion users around the world. It has become a powerful platform for businesses.
You want to make sure your Instagram profile is in tip-top shape so people will hit that follow button. One way small businesses can improve their social media presence is by using Instagram story highlights. You can do it yourself or by getting Dallas social media marketing services.
What are Instagram story highlights?
Instagram story highlights are a feature that allows users to pin their Instagram stories to their profiles. Typically, Instagram stories disappear after 24 hours. By highlighting a story on your profiler, you can allow users to continue viewing your stories after 24 hours of being posted. It allows you to showcase your company's unique features.
How to add highlights to an Instagram profile
Adding highlights to your Instagram profile is very simple. You can do it yourself or by hiring the help of Dallas social media marketing services. All you need to do is:
Click the plus sign on your Instagram profile

Choose the past stories you want in a highlight

Name your highlight and choose a cover picture

Add new stories to the highlight by clicking on the highlight button when uploading it
Ways companies can use Instagram highlights
Spotlight your services and products
Showcase your products and services by creating a highlight. You can add pictures and videos that show customers how to use your products and services. Do not forget to add links to those posts. Instagram now allows users to add links to Instagram posts. So you can direct users to those landing pages.
Showcase your earned media
Earned media is any form of media that businesses gain for free. This often comes in the form of reviews and testimonials. You want to pin these to your Instagram story highlights to show users you are a reliable company when they are researching. Pin any reviews, testimonials, pictures or videos of customers using your products.
Show your company culture
If you want to market to Gen Z, you need to become a more authentic brand. You can show your brand's authenticity by spotlighting your employees and company culture. Add a highlight of your employees, behind the scenes or any volunteer work.
Share resources
If you write informative blogs, do educational videos or record podcasts for your followers, showcase them on your profile. Create a highlight with all your most popular or useful content. It will give users a reason to always check out your profile. Remember that you can also include links to those forms of content. Adding a sticker link can help drive traffic to your website or newsletter.
Get

Dallas social media marketing services to manage your social media presence!

At Dallas Media Group, we provide digital marketing services where we can create a custom-fit strategy based on a company's goals. All of this is a seamless extension of your company, allowing any company to have an internal and external marketing team at its disposal. Contact us today!
Contact Us
We want to hear from you, so what are you waiting for? Contact us today.
Get In Touch
Share this post
Comments