Do I need a Google My Business account?
Do I need a Google My Business account?
/images/uploads/blog/Dallas_Media_Group-10.09-Blog_.jpg
Omaha Media Group
https://www.omahamediagroup.com/images/uploads/monster_gallery/Omaha-Media-Group-Black.jpg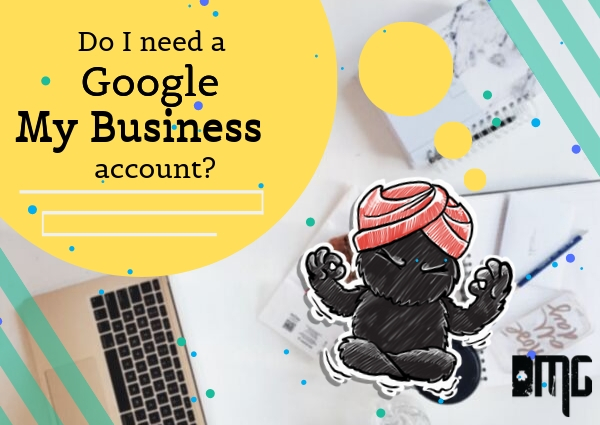 As a business owner you are constantly looking for new ways to improve your business. With the growth of the internet and social media, and it can get overwhelming, that's why we recommend outsourcing to a marketing agency dallas. One of the first things they will tell you is the importance of Google My Business.
What is Google My Business?
Google My Business is how you manage your identity through Google. In case you didn't know, Google receives 63,000 searches per second a day! That totals to two trillion a year. You wouldn't want your business to miss out on that now, would you?
This is a good platform to manage your business information. Make yourself visible to customers; add your hours, location and a story! Don't forget to verify your business. Did you know that if you verify your business, you are twice as likely to be seen as a trustworthy business? Admit it, if you can't find a specific business online you get frustrated; maybe even find a company who has similar products. Don't be a company a customer just skips over, be present!
Why should I care about it?
SEO. SEO. SEO. Oh and if you don't know what that stands for it is Search Engine Optimization. Going back to the numbers, with those 63,000 searches per second you want your business to come up at least once right? If you answered yes, that is exactly why you should care! The purpose of SEO is to get your business ranking on Google. A typical Google searcher will not surpass the first five listings.
Communication with customers online is just as important. Remember to respond to customer reviews! Imagine that your online presence is your home, you welcome guests with open arms and make their stay comfortable. Same with online, make all pages easy for them to find and add custom pictures for that "homey" relatable feel.
What did we mention earlier? Oh right SEO. So back to that, reviews are important when it comes to ranking for search engines. As a result, the more reviews you get, the higher the ranking you get in your area. Responding to customers reviews builds a bond with them, making it more likely for them to be a repeat customer.
The importance of this account
The reason that a marketing agency dallas will recommend you use Google My Business is because of all the advantages. Using this site you can display all your services and products. Add action photos- this makes customers see your side and feel more connected to your products. Another benefit is, regular posts, keep your customer up-to-date with the happenings in your business! It's all about building that bond with a customer! Become part of their lives.
You can also see your insights. How many website visits did you get? How many people searched for your business? FInd out all that information using insights! Oh, we can't forget you can also track business calls!
The information that I should have filled out
Optimize your business! If you want to reap all the benefits, be sure you fill all these out!
Business Name and Basic Information

Business Description

Photos

Cover photo, Profile photo and other photos

Videos
For all these reasons a marketing agency dallas recommends you make the most of your Google My Business account! If you don't know where to start, don't worry! Contact Dallas Media group for all your digital marketing needs.
Contact Us
We want to hear from you, so what are you waiting for? Contact us today.
Get In Touch
Share this post
Comments