February SEO Notes- The latest in the industry
February SEO Notes- The latest in the industry
/images/uploads/blog/Dallas-Media-Group-02.00-Blog_.jpg
Omaha Media Group
https://www.omahamediagroup.com/images/uploads/monster_gallery/Omaha-Media-Group-Black.jpg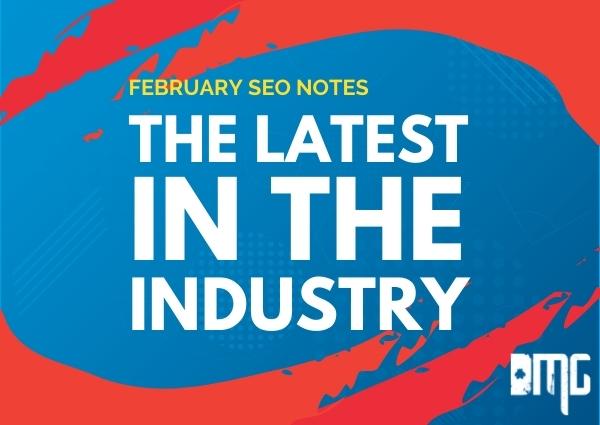 Each month, Google releases a number of different updates, from smaller, everyday ones that no one notices to some of their largest Core updates still affecting the industry to this day. As Google continues to provide the best user experience, it is important to keep up-to-date with as many trends as possible.
No one can keep up with every single one, but our Dallas SEO consultants are reporting these for February SEO trends!
In 2010, Google's SERP was quite different from its SERP today. SEO strategies now known as Black Hat SEO is the motivating factor behind many of Googe's updates. How old were our Dallas SEO consultants when this launched?
In the last decade, Google is still continues to try to mitigate those out-of-date SEO strategies, but when the core update known as Panda launched, it only affected 12 percent of websites.
Now with 15 percent of search queries being new, it has yet to fully catch up to its potential.
While Panda might have affected a smaller amount of websites, it did pave the way for the current on-page and off-page technical SEO strategies that SEOs and agencies use today!
Because of this, some clients and companies might want to still work off of Black Hat strategies based on working with different agencies or based on their own research.
Google Ads 3 Strike Policy
Google released one of its biggest Google Ads updates in August of 2021. This update gives all companies a "three-strike and you're out rule." This means that a company's Google Ads account gets hit three times for not following their guidelines will be banned from running Google Ads ever again.
Yikes. Since this update, one of the top concerns for SEOs and agencies is the roll-out messing with ad accounts that have nothing to do with their compliance and restrictions.
On February 15, 2022, there was a large reporting of Google Ads accounts being suspended or disapproving of their advertising itself.
Keep up-to-date with us!
Our Dallas SEO consultants keep up with the industry trends each month! For those who are searching to start their SEO strategies, contact us.
Share this post
Comments