Four types of mobile apps for your business
Four types of mobile apps for your business
/images/uploads/blog/Dallas-Media-Group-12.07-Blog_.jpg
Omaha Media Group
https://www.omahamediagroup.com/images/uploads/monster_gallery/Omaha-Media-Group-Black.jpg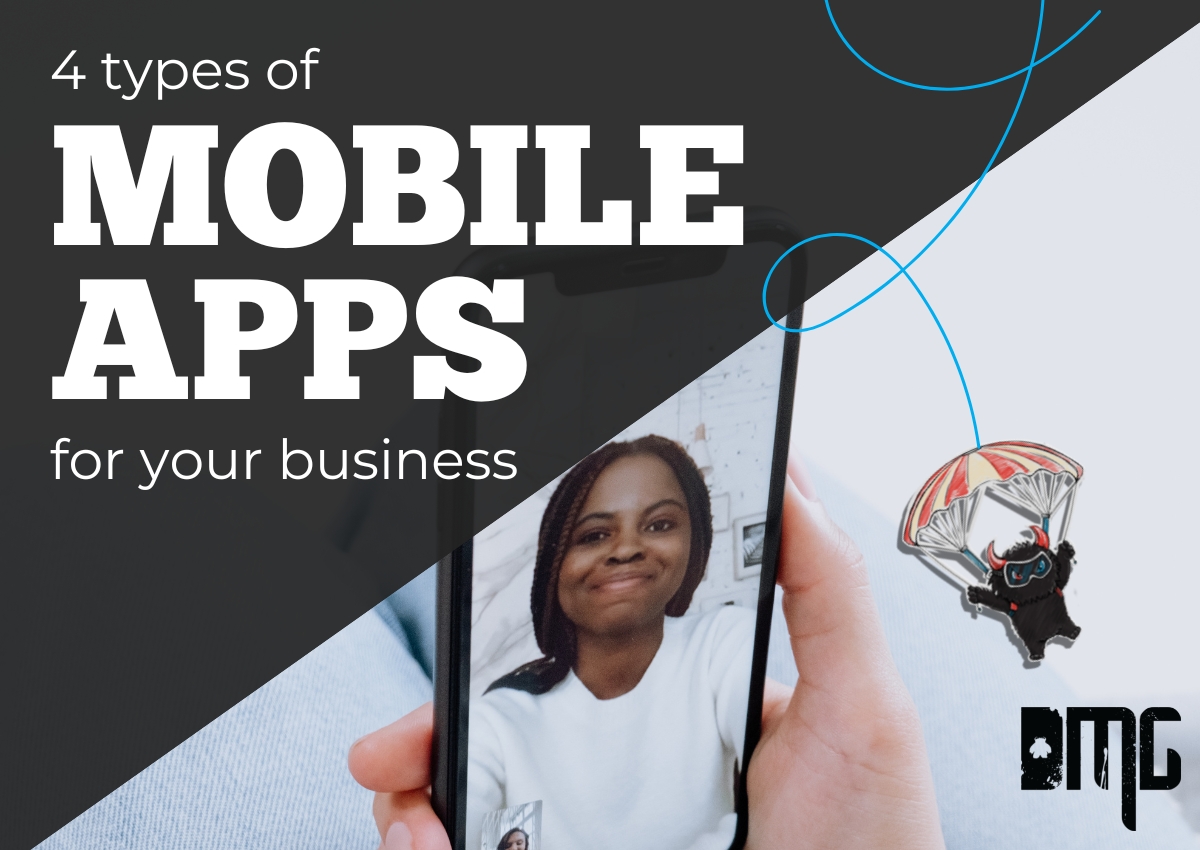 What is one of the best ways to reach your customers besides through social media and email marketing? Our team of app developers in Dallas thinks through their phones! One in five smartphone users spends an average of upwards of 4.5 hours on their phones every single day.
You can remind them of your brand by building a mobile app that adds value to their lives. Mobile apps are expected to generate over $935 billion in revenue by 2023. The first step to creating a mobile app is learning what kind of app you should build. Our app developers in Dallas want to share some of the many kinds of apps you can build for your company.
The benefits of a mobile app for a business
Before we walk you through all the different types of mobile apps, let us first share some of the reasons to develop an app for your business. Many companies wonder if it really is necessary to build a mobile app. Instead of looking at an app as an extra, you should look at it as an extension of your business.
This digital channel is a more direct way to reach your target audience and offer valuable marketing opportunities. Some of the top benefits of building a mobile app for your business are that an app can:
Increase visibility

Create a direct and personalized channel

Offer better user experience

Capture customer insights

Enhance customer service

Cultivate customer loyalty
The different types of mobile apps for businesses
Now that you know about the benefits developing a mobile app can bring. It is time to figure out what kind of app you need to build for your company. Remember, one of the primary goals for your app is to help you interact with your customers in a way that is different from other companies. Here is a list of some mobile apps you can develop for your business.
Loyalty app
If one of your goals for your company is to build brand loyalty, then you need to build a loyalty app. This kind of app can keep customers engaged, increase customer retention and maximize customer loyalty. How it works is by keeping track of a customer's transactions and then offers them deals or suggestions based on their habits. Some great examples of loyalty apps include the Starbucks app and the McDonald's app.
Lifestyle app
A lifestyle app accelerates or supports personal aspects that define your lifestyle. These kinds of apps are usually used by individuals every day. Some of the types of mobile apps that fall into this category include fitness, dating, dining, food, music or travel apps.
Entertainment app
An entertainment app is an application that comprises a wide range of interactive activities, from leisure to communication apps. These apps are designed to keep people busy and using the app. Building an entertainment app requires great performance, customer experience and simple onboarding. Some examples of entertainment apps include Netflix, Candy Crush and Spotify.
Educational app
If you want your customers to learn a new skill, then you need to build an educational app. This kind of app is designed to provide educational and informative features. These kinds of apps are a simple and casual way to learn, both for students or anyone wanting to expand their knowledge. Examples of good educational apps are Duolingo, Brainly and Google Classroom.
Develop an app for your business with the best

app developers in Dallas!

If you want to develop any of the apps listed above, then you need to hire Dallas Media Group. Our team of experienced developers can help you through the whole app development process and even the long-term management of the app. Contact us to get started!
Contact Us
We want to hear from you, so what are you waiting for? Contact us today.
Get In Touch
Share this post
Comments