How to measure Google Ads ROI
How to measure Google Ads ROI
/images/uploads/blog/Dallas_Media_Group-11.17-Blog_.jpg
Omaha Media Group
https://www.omahamediagroup.com/images/uploads/monster_gallery/Omaha-Media-Group-Black.jpg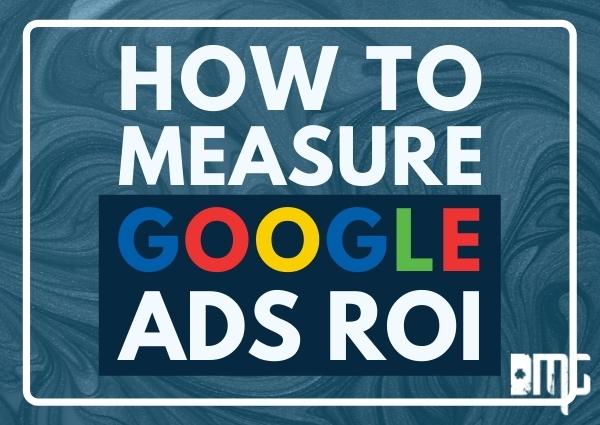 Many companies want to run online advertising campaigns, but when is the right time? When a new product or service is launching? What about brand awareness? The thing is, anytime can be right for a PPC ad.
One valuable piece of data that all companies should be tracking is the return on investment (ROI). Google Ads is one of the best ways to get your products and services out to a new set of customers in your target audience while working on organic SEO strategies.
It is important to understand how to maximize your advertising budget and measure the ROI.
Here are the top strategies to measure your ROI on each Google Ads campaign from our Dallas search engine marketing experts.
Google Ads versus traditional advertising
While traditional advertising is still very much alive, this type of advertising is promoting products and services to the masses versus select audience members. When it comes to Google Ads, the advertisements are only shown to those who are searching for those exact keyword phrases.
Along with the ability to target specific audiences, there is the ability to monitor and change these advertisements in real-time to ensure that they are performing at their best and the budget can be monitored.
This could get a bit more difficult starting in the next two years due to Google's Privacy Sandbox. As of now, cookies are only accessible from 3rd party sources through HTTPS. This provides a more secure cookie and provides advertisers with the ability to test out new ads.
As more and more TV and radio ads are being distributed, companies have been adding codes to these ads, but the reality of a consumer remembering that could be slim.
While the cost of traditional and digital advertising varies based on needs and the industry, WebFX research shows the average cost of traditional advertising across the United States, and the numbers might be shocking.
How to calculate the ROI of Google Ads
Throughout this blog, our Dallas search engine marketing experts will speak about budgeting in several different parts, and this is because the budget is the starting point for the entire strategy. The budget will determine what keywords will be used based on the CPC.
While this is one of the biggest elements, let's chat about the others.
Track conversions
When it comes to Google Ads, a company should implement a specific landing page with each different advertisement. A landing page can be specifically tracked on its own with its own UTM code that can be added into Google Analytics.
This provides the ability to see the analytics for this page alone, and from there, determine if the landing page could be modified to provide a better ROI. At times, if the campaign is off, it could be due to the landing page.
A general rule of thumb is to make sure a landing page has as little information as possible to make sure that the consumer finishes the final step. If you want a consumer to subscribe to your email list, make sure the CTA is there, and the sign-up button is bold and usability is in mind.
A lengthy and text-heavy landing page could turn users off; however, it truly depends on the type of advertisement that is running. Don't forget about page speed as well.
Cost-per-click (CPC)
The Cost-per-click (CPC) of an advertisement is part of the budgeting process. When it comes to Google Ads, even if a consumer doesn't convert, and they click on the ad, it will cost the company the amount per click.
If the advertisement is around $6.00 per click, and several consumers are clicking on the ad, but they are not finishing the action, this can get costly very quickly.
What could be modified? There is the potential to modify keywords if need be. While it seems glamorous to use the highest volume keyword as possible, long-tail keywords could cost less and bring in more qualified leads.
Is Google Ads the best option?
Have you found yourself doing all of the right things but there are few conversions? This could be because a large number of your audience is not searching for products or services on Google. While Google is the largest and most used search engine out there, don't forget about the others. One of the other biggest search engines is Bing. While Bing ads are entirely different from Google Ads, it might be worth the investment.
Go into your Google Analytics account, and under Source/ Medium check where most of your website traffic is coming from.
What would be the next steps? Need help with the process? Contact our Dallas search engine marketing experts for help!
Contact Us
We want to hear from you, so what are you waiting for? Contact us today.
Get In Touch
Share this post
Comments