When is the right time to use PPC ads?
When is the right time to use PPC ads?
/images/uploads/blog/Dallas_Media_Group-07.01-Blog_.jpg
Omaha Media Group
https://www.omahamediagroup.com/images/uploads/monster_gallery/Omaha-Media-Group-Black.jpg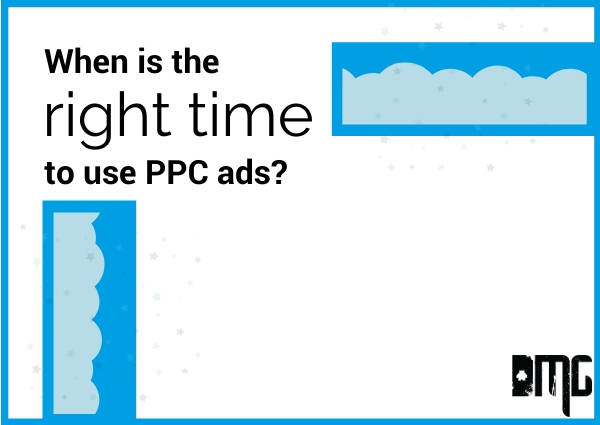 As a company, your marketing budget is one of many budgets that should be evaluated to make sure it provides the return-of-investments (ROI) for your company. And if it isn't providing this for your company, it is time to go back to the drawing board.
It is important that these business dollars are going to the best marketing strategies that provide leads and sales, and are the best bang for your buck! One of the most common marketing strategies out there is Search Engine Marketing (SEM) which encompasses Pay-Per-Click (PPC) ads!
PPC ads are one of the most common types of SEM strategies because they provide a quick turnaround with higher leads and sales in a short period of time. When a consumer searches for "popcorn machines" or "best marketing agency Dallas" the search phrases bring up millions of different results, but the top results are often the placement of PPC ads!
Dallas Media Group is a creative management firm that provides pay per click strategy Dallas strategies for all potential and current clients, and one of the most common questions we get asked is, "Do pay per click ads work?"
The short answer is yes. Yes, PPC ads do work, but not in the ways that clients often think they will work. A PPC ad helps clients bring in instant leads and sales which provides an instant gratification factor that almost all companies are searching for, but PPC ads do not help with organic SEO ranking or other organic search factors.
A PPC ad does its job for a short period of time, and once this is over, the ad goes away and all the other marketing strategies in place move on as normal. Our Pay Per Click strategy Dallas experts have to explain that there is a time and place for a company to utilize PPC ads.
When should a company use PPC ads?
The thing with PPC ads is that a company can utilize these ads for as long as they want. If one ad ends, a new one can take its place and the show will continue to go on. But, there should always be a strategy behind PPC ads. This is because there is a considerable amount of work that goes into PPC ads from keyword research, management, website optimization, landing pages and their optimization! All of this for one ad!
A company can utilize PPC ads simply for promotion, sales and lead generation or utilize these ads for webinars, ebook downloads and other marketing strategies! If the goal of the ad is to bring in more subscribers to the webinar, then that is the overall strategy and goal! The thing to remember is not to overcomplicate it. Think of the end goal and work from there if need be.
The right time is whenever there is a need or specific want behind the advertisement! We suggest using PPC ads in conjunction with SEO and social media marketing strategies to get the most out of the entire marketing campaign!
Here are some examples of other types of PPC ads!
Brand awareness
Product specific ads
Webinars
As stated above with the question, "Do pay per click ads work?" They do, but they can also be expensive when not optimized for the right audience by utilizing the right strategies in place! Every company that wants to run PPC ads needs a Pay Per Click strategy Dallas expert from an agency like Dallas Media Group!
Share this post
Comments