Pay Per Click for startups: Growth on a budget
Pay Per Click for startups: Growth on a budget
/images/uploads/blog/Dallas_Media_Group-06.09-Blog_.jpg
Omaha Media Group
https://www.omahamediagroup.com/images/uploads/monster_gallery/Omaha-Media-Group-Black.jpg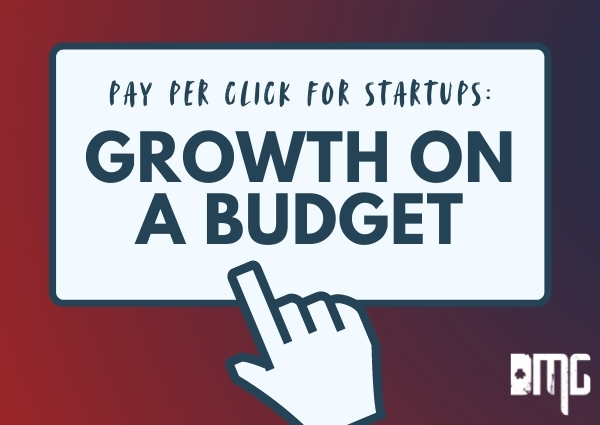 There are a plethora of marketing strategies to select from when it comes to successfully launching and maintaining a business's online presence, but for startups, this could be an even more critical component. From SEO and Social Media Marketing (SMM) to email marketing and Pay Per Click (PPC) ads, the options are endless, but with growth on a budget, why would advertising on search engines be the biggest bang for your buck?
What are PPC ads?
Pay Per Click strategy Dallas
As an entrepreneur, manager, owner, or others in the business, if you already have a basic understanding of what PPC ads are, then you are welcome to skip this section, but for others, here is a PPC 101 breakdown.
The very basics of PPC ads are that these advertisements are on search engines like Google or Bing. These advertisements are placed on the first page of the search results that populate which means that your consumers are being directly hit with these ads.
PPC ads are so popular because they offer a brand new business or startup with the opportunity to be on the first page of Google! The same can be said for using Search Engine Optimization (SEO) strategies, but this takes a considerable amount of time and effort, where PPC ads are scheduled and show on the first page of said search engine.
That is also the downside of PPC ads, once the advertisement has run its course, there goes that first-page ranking. (This is why our experts typically suggest utilizing PPC and SEO together!)
1. Determine your niche
The thing with PPC ads is that your consumers are out there searching for your products, you just have to find them, and with the right keywords in place, you can! The biggest secret for Google Ads is that it is all about relevancy.
That is really the biggest secret when it comes to any marketing strategy in Google, it is all about relevancy. Why is this so important? Because while your consumers are searching for your products, your competitors are also searching for those consumers.
This means that your ads are up against their ads, and in the Google Ad world, the auction is who will win and who will lose. Make sure to utilize the best keywords and copy!
The biggest note - you pay for each and every click on this ad - so it is important to make sure that it is relevant and what your consumers are searching for on Google! Remember to attract your consumers, keep them engaged, direct them seamlessly to the end goal, and make sure they hit that final moment! Knowing your niche will help this entire process.
2. Test your audience
While you have your niche, and you understand your audience, which advertisements would work best? This is where you can A/B test your advertisements with one single audience, or even split your audience with the same advertisements!
Here is an example of this:
A: Higher education professionals and faculty members who are searching for X between the ages of X-X.
B: High education professionals and faculty members in X states or cities searching for X between the ages of X-X.
These are two very broad and quick examples, but this does give you a better understanding between the advertisements and audiences. It is important to keep in mind that the examples above will also change started in 2022, so with this in mind, make sure to really understand and test advertisements now based on more aggregated analytics.
3. Success
The biggest advantage of PPC ads is that they offer immediate results that are pretty easy to track. However, because of this, the wrong advertisements can cost more money than anything else. As we stated above, you pay for each and every click, and with the wrong strategies for numbers one and two, a startup can find their growth on a budget a bit sad.
This means really understanding the above points, setting a fixed budget, define what success truly is, monitor and measure the success of the advertisements.
4. Hire a professional
PPC for startups is one of the biggest growth strategies on a budget, but it can always be optimized with some help. Our Pay Per Click Strategy Dallas experts are always here to monitor, optimize and help your startup to succeed with PPC ads!
Dallas Media Group also offers other digital strategies such as SEO, Social Media Marketing, Website Design, and Development. We are the professionals of all trades! For more information on PPC ads or other strategies, give us a call today.
Share this post
Comments