What is a PPC ad?
What is a PPC ad?
/images/uploads/blog/Dallas_Media_Group-08.14-Blog_.jpg
Omaha Media Group
https://www.omahamediagroup.com/images/uploads/monster_gallery/Omaha-Media-Group-Black.jpg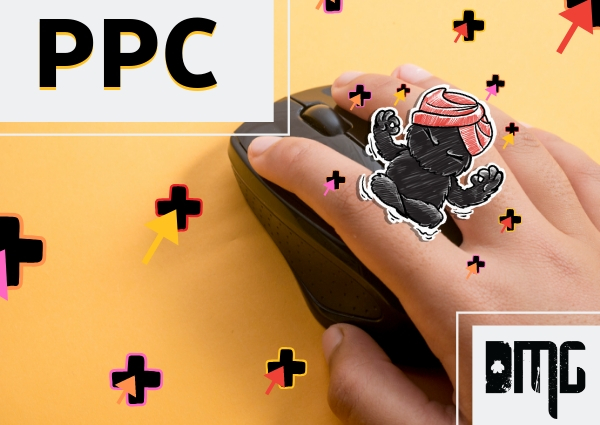 Even if you are unsure what exactly a PPC ad is, you more than likely have seen one on Google. It is one of the first results you get from the search engine when you type in a search query. This is a great business strategy that can help increase sales and website traffic if done correctly.
So, what is PPC? What are the benefits and how does this all work?
Pay-Per-Click (PPC) is an advertisement that is displayed on Google. The ad that is displayed first is the one that "won." What do we mean by this? When a Dallas SEO expert handles all of your PPC advertisements this expert will be searching for the best keywords, copy to add to the advertisement and the lowest price while winning the top three spots for that advertisement.
If you were to search for "cute fall clothes" in Google this shows a number of results, but the first four are PPC ads!
Every time a consumer clicks on one of these ads it charges the account a certain amount of money. A business ONLY pays for the amount of clicks the advertisement gets. This might sound bad, but an ad that is expensive and gets to clicks is worse than an ad that is expensive but shows ROI!
Benefits of PPC
PPC ads are paid search results. Often times, businesses use PPC ads because they are quick wins that generate easily trackable and measurable ROIs for that business. These are the seven benefits of PPC:
Increase in website traffic

Cost is lower

PPC ads are easy for experts to make

There is real time data

It can be tracked and measured

Can be shared across several social media platforms

Produces a quick ROI
All of these benefits are reasons why businesses typically want PPC ads along with their SEO strategies. This is because organic SEO strategies CAN take up to six to nine months, sometimes even longer, to show a considerable amount of growth and ROI. On the other hand, a PPC ad is up on Google and can produce higher website visits and sales in just a week.
PPC falls under two different types of SEO strategies. There is Search Engine Optimization (SEO) and Search Engine Marketing (SEM). Search Engine Marketing works directly alongside Search Engine Optimization without keywords the content is just another page of content. There is nothing to optimize and rank.
A Dallas SEO expert will work on optimizing your advertisement based on keywords and SEM strategies set in place such as a landing page. Once the website is optimized, the same keywords will be placed in the ads description and the headline.
Why is this all important? It's because an ad always needs a headline, description and a URL to go to. Without all of these components working together, your PPC ad can fail.
There are several reasons why a PPC ad could not work from not scheduling your ads for the correct times to using the wrong keywords.
Our Dallas SEO experts will state that keywords are the most important part of the ad. If there is not the correct keyword then there is the possibility of the ad not working. If you picked "fall clothes," this might be too broad of a term to use. A Dallas SEO expert might notice that "fall clothes," has a high search volume, but an extremely high competition as well, so the next step is to find one with a high volume but low competition! Yup, keywords are what keeps the digital marketing world round!
If a business continues to notice that their PPC ads are not working or they are not ranking in Google after months and months of DIY strategies, it might be time to call the professionals! Let the Dallas SEO expert handle all of the digital marketing so you can focus on your business!
Need a PPC ad?
Give our Dallas SEO Experts a call today!
Call us now!
Share this post
Comments