October SEO Notes: The latest in the industry
October SEO Notes: The latest in the industry
/images/uploads/blog/Dallas_Media_Group-October-Blog.jpg
Omaha Media Group
https://www.omahamediagroup.com/images/uploads/monster_gallery/Omaha-Media-Group-Black.jpg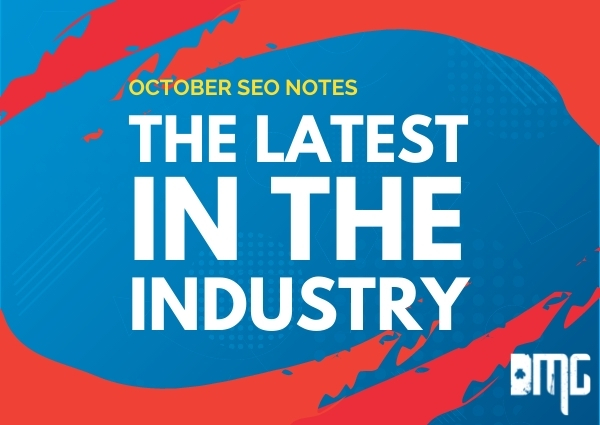 Our Dallas SEO consultants have noticed within recent months that 2021 held some of the largest Google Core updates and longer volatility times than recent years. But, we have been keeping an eye on Google, and here is some of the biggest SEO news right now.
Google Updates are more volatile for longer periods
Research from Semrush shows that Google Core Updates are causing longer volatility on their search engine, and in return, websites can see a larger increase or decrease in ranking.
In 2021, 50 percent of the year has volatility compared to last year's 30 percent on desktop searches. It appears that desktop is getting hit harder than mobile, but mobile is not in the clear.
The continued research from Mordy Oberstein shows that mobile search was at almost 50 percent volatility for half of the year as well. This is up from 25 percent last year.
What does this mean? It means Google's latest updates from the July Core Update, Core Web Vitals, the latest BERT addition, and routine updates that happen consistently are purging and changing SERP as we know it.
Specific industries can be hit harder than others, but there isn't a warning on what industries are hit harder. It can be helpful to just watch the volatility in Semrush's Sensor.
Google Analytics reported that on October 18th, there was an hour outage on reporting and data that includes organic and paid traffic. The issue was resolved as quickly as possible, but some reporting could be affected.
Google Ads Strike- Bowling
Google released its latest advertising guidelines that put a tighter restriction on the products that can be advertised on its search engine, and with this, the three strikes and you're out quote came to rise.
Our Dallas SEO consultants report that after three strikes of unapproved advertising, Google said businesses will never be able to run or make a new account on Google Ads again. Yikes.
This has been a major topic of conversation in SEO news due to the issue of ads getting rejected that are following all advertising guidelines set in place.
In an effort to monitor these advertisements, Google has released an audit tool called bowling. Google Developers are now speaking about this disapproval as "3 Strike Bowling" instead of baseball.
This new auditing tool is a Phyton script that will be run in audit and removal mode with Google's APIs.
For more information on SEO or our services, contact us today!
Share this post
Comments