Search engine marketing 101
Search engine marketing 101
/images/uploads/blog/Dallas-Media-Group-07.06-Blog_.jpg
Omaha Media Group
https://www.omahamediagroup.com/images/uploads/monster_gallery/Omaha-Media-Group-Black.jpg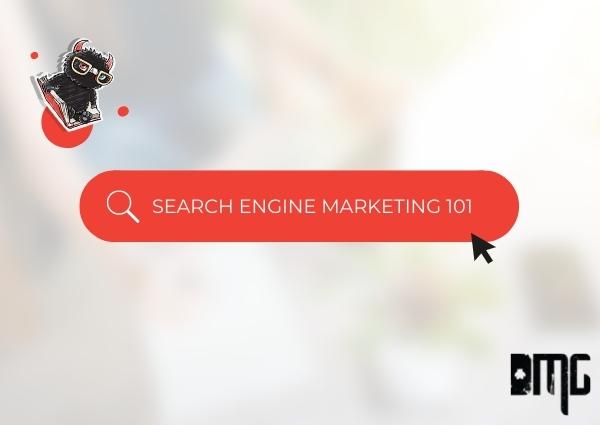 Most purchases nowadays start on search engines. If your company's website is not ranking on search engines yet, you can still reach customers through SEM, also known as search engine marketing.
Our Dallas search engine marketing team has created this guide to help you understand what SEM is and why companies should be using it with their existing digital marketing strategies.
What is search engine marketing?
Search engine marketing (SEM) is a digital marketing strategy that uses paid tactics to generate traffic and visibility on search engines. This term is sometimes also referred to as pay-per-click advertising. These advertisements are located at the top of search engine results pages.
How search engine marketing (SEM) works is advertisers will bid on a keyword that relates to their industry. Then, when their target audience searches that specific keyword or term, an ad will be displayed on top of the search engine page results.
For every click that the ad receives, advertisers must pay a fee. You can buy these advertisements on major search engines like Google, Bing and Yahoo.
Are SEO and SEM the same thing?
A common misconception is that search engine optimization (SEO) and search engine marketing (SEM) are the same things. However, these two digital marketing strategies have different purposes.
SEM is considered a short-term strategy because it requires you to pay for it and only lasts for as long as you pay. This kind of digital marketing strategy brings in paid traffic to your landing page.
On the other hand, SEO is a long-term strategy. It involves optimizing your website to gain organic website traffic. This digital marketing strategy does not occur overnight. It takes months for your web pages to start ranking on search engines.
Which one is better for your company? Dallas search engine marketing experts believe that neither is better than the other, but when used together, it can be beneficial. Hiring an SEO expert can help you determine when you should add SEM to your current strategy.
Reasons why search engine marketing is important for businesses
Now that you know the basics of search engine marketing (SEM), it is time to learn some top reasons why you should be using it in your digital marketing strategy.
Increase brand awareness
What easier way to reach your target audience than through searches. Using SEM is one way to raise brand awareness for your brand. Even if your customers do not click on your ad, they will see your name and collaborate their search with your company. This can help raise brand awareness because it takes consumers at least seven times to see your marketing message before they take action.
Cost-effectiveness
When it comes to digital advertising, search engine marketing is considered one of the most cost-effective. The reason why this method is a cost-effective way to advertise your product or service is that you only pay when the user reaches your website. You can spend as much or little as you would like.
Let a

Dallas search engine marketing agency handle your next SEM campaign.

The experts at Dallas Media Group are here to help you with your SEO and SEM campaigns. We understand which industries are competitive and how to navigate a way to lessen your PPC costs while also generating leads and sales. Contact us to get started.
Contact Us
We want to hear from you, so what are you waiting for? Contact us today.
Get In Touch
Share this post
Comments