Pay-per-click advertising 101
Pay-per-click advertising 101
/images/uploads/blog/Dallas-Media-Group-05.25-Blog_.jpg
Omaha Media Group
https://www.omahamediagroup.com/images/uploads/monster_gallery/Omaha-Media-Group-Black.jpg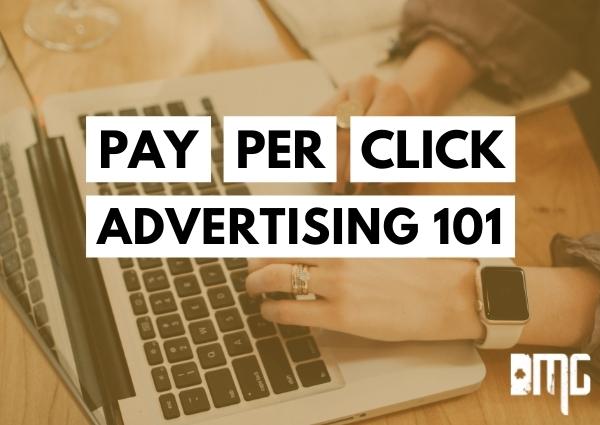 We live in a digital world where we rely on the Internet to do everything. It is used to order products, stay connected with friends and family, and even find the nearest services. The go-to place for people is search engines. According to reports, 93 percent of all website traffic occurs from a search engine.
That is why many companies are looking for ways to get their website to show up first on searches. One digital marketing strategy that companies are using is pay-per-click advertising (PPC advertising). Many marketers use PPC advertising because it returns $2 for every $2 - that is a 200 percent ROI rate.
Are you curious about this service? Check out this guide and learn how a Dallas pay per click agency can help you along the way.
What is pay-per-click (PPC) advertising?
Pay-per-click (PPC) advertising is a digital marketing channel that helps businesses drive website traffic and conversions from search engines. How it works is an ad is placed on social media or search engines and companies pay a certain amount for every click the ad gets. It is a popular way to advertise because it reaches new customers and allows you to track the results.
Are PPC and SEO the same thing?
If you are familiar with the digital marketing industry, you might have heard the terms PPC and SEO. A common misconception that people have is that these two digital marketing strategies are the same. However, they are not. Each of these two strategies has different goals.
Pay-per-click advertising is used to generate paid traffic to a website. It is considered a short-term strategy because of how long you want the ad to run. SEO, also known as search engine optimization, is the process of generating organic traffic to your site. This strategy is considered to be a long-term strategy because it takes time for your website to rank.
The benefits of using pay-per-click advertising
If you are looking to improve your business' advertising, then pay-per-click advertising is an option. It can be something you add to your existing digital marketing strategies. Many companies also choose to try PPC ads to get measurable results, easy entry, and use it in combination with other marketing channels.
Aside from getting you instant website traffic, pay-per-click advertising gets you measurable results. You can measure the results of your PPC ads through software like Google Ads. Being able to see the results of your ads can help you make improvements to get the best results.
Another benefit of using PPC advertising is the easy entry. With other digital channels, like email or social media, you need to have an audience already. However, with PPC, the field is even for everyone, despite how long they have been in business.
How to use pay-per-click advertising
The first step to figuring out how to do pay-per-click advertising is choosing whether you are going to do it yourself or hire a Dallas pay-per-click agency, like Dallas Media Group. If you choose to do it yourself, then you should be doing some major research on the matter. Or you can save yourself some time and hire an agency to do it for you. These professionals can handle everything from setting up your Google Ad account to managing all PPC campaigns.
Hire a

Dallas pay-per-click company!

If you need assistance with all your future company's PPC ads, let our digital marketing experts handle it for you! Our team has the experience to ensure you get the results you are looking for from all your campaigns. Contact us to get started today.
Contact Us
We want to hear from you, so what are you waiting for? Contact us today.
Get In Touch
Share this post
Comments