SEO Tip: Link building
SEO Tip: Link building
/images/uploads/blog/Dallas_Media_Group-04.29-Blog_.jpg
Omaha Media Group
https://www.omahamediagroup.com/images/uploads/monster_gallery/Omaha-Media-Group-Black.jpg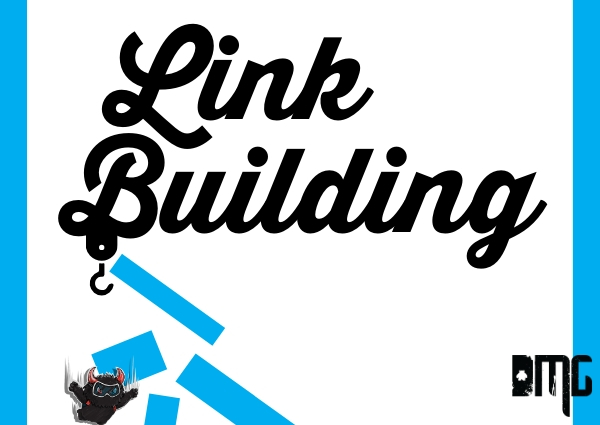 Search engine optimization is one of the most critical digital marketing strategies for a company that wants its website to outperform its competitors. Without technical on-page and off-page search engine optimization Dallas strategies set in place, a company will most likely not rank or hold ranking for non-branded keywords on search engines such as Google.
When our experts say "on-page" and "off-page" SEO strategies, when it comes to backlinking, this is off-page optimization. Off-page optimization, aka backlinks, can be a bit difficult to understand because the optimization is all happening behind the scenes of websites who are intermingled with one another with backlinks.
It is essentially a spider web on the good 'dark web' side of SEO.
What are backlinks?
Link building is the process of getting other sites to link back to your website. While Google's algorithms for SEO are always changing, building links remains one of the factors they look at when determining whether a website's rank.
Link building not only generates referral traffic to your website but also improves your website's authority.
Backlinks can also be called inbound links, and are created when one website links back to another website. These links come from other domains that point to a page on your website.
A perfect example is blogging content. A company finds your blog about backlinks on Google. The company uses your blog to link back to their website. It can be as simple as that, but our Dallas SEO experts also use other backlinking strategies to help a website rank in Google.
The popularity of your website depends on the number of inbound links, which in turn determine a company's Search Engine Result Pages (SERPs). If other companies continuously use links from your website on theirs Google will start to take this into consideration.
A famous saying in the industry is, "No one loves you until Google loves you" and this could not be more accurate! However, the process of link building is EXTREMELY time consuming, and while blogging content builds this authority, it could take even longer without a bigger link building strategy.
One of the only ways a company can improve their SEO with link building is by using authoritative links from reliable websites. Additionally, link building ensures quicker indexing for a website on search results.
There are different tiers of backlinks and each tier of a backlink determines the quality of that link and what ultimately differentiates a good and bad link from one another. A good link is one that would be difficult to get another company to backlink to your website.
A great example is Niel Patel who is from our industry. This would be tier one, the holy grail of a backlink and the same goes for a link from Moz, Ahrefs or other large companies in the industry.
On the other hand, a great example of a bad link would be a website with a lower DA than ours. While this is okay, it isn't ideal. It does not make it a terrible or worthless backlink, but it does not help with SERP ranking as much!
What shouldn't a website do? Buy backlinks. A number of SEO experts tell their clients to not purchase backlinks, however if you do by some chance, make sure they are not part of those spammy, bad backlinks we spoke about above.
Our search engine optimization Dallas experts NEVER buy backlinks. This is because backlinking and link building is a long-term technical SEO strategy, not short-term.
Most of the time, Google discounts links from websites they do not trust, and using such links can lead to penalties.
Google can also tell if a company's website purchased links and have an entire team that helps determine which links are being purchased. Ultimately, buying links could potentially harm your SEO and disrupt everything a brand has worked for in the long run.
Hire us
Good links are time-consuming to find, but with the right strategies, it can help set you apart from your competitors. Our search engine optimization Dallas strategies provide link building to ensure that a SEO campaign is successful.
Take the guess work out of SEO.
Contact us today for digital marketing and search engine optimization services.
Get In Touch
Share this post
Comments