Video marketing
Video marketing
/images/uploads/blog/Dallas_Media_Group-00.00-Blog_.jpg
Omaha Media Group
https://www.omahamediagroup.com/images/uploads/monster_gallery/Omaha-Media-Group-Black.jpg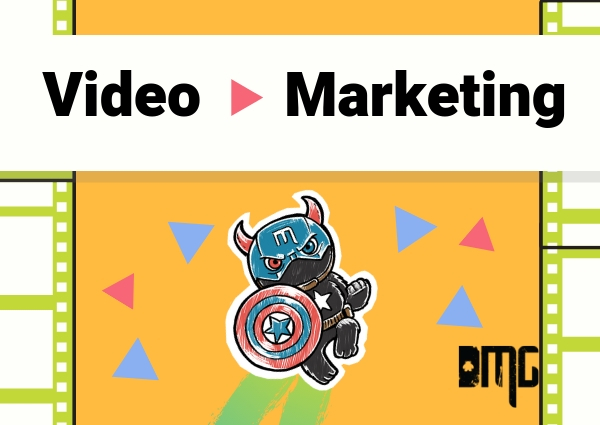 YouTube, TikTok, Instagram Stories, IGTV, Facebook Live, Facebook videos, Periscope and SO many other options are out there for video marketing. As the digital world continues to shift towards video marketing efforts on social media platforms, it is imperative for businesses to make this shift as well.
Why video marketing?
Video is the newest marketing trend and it is not going anywhere. Video marketing has changed organic posts on social media platforms. They state that a picture is worth a thousand words, but videos might be worth a million! As more and more social media platforms are transitioning to video based content, it is imperative to understand why this is a crucial change in marketing for businesses.
Here are some video marketing statistics to help sell why video marketing is the best marketing trends for businesses and digital marketing Dallas TX!
Is it better to post on YouTube or other social media?
Why post on YouTube and social media
While photos are important, if a business has been posting organic videos on their social media platforms they tend to perform better than photos.
As a business, you should be uploading all videos to social platforms and YouTube. Why is that?
Search Engine Journal conducted a study that shows the reach of YouTube videos posted and taking people off of Facebook was half of what organically posted Facebook videos posted! Videos posted on Facebook were getting 477% more shares! If a business is searching for better engagement, more shares and to gain a following from posting their videos to a social platform, Facebook is the place to do it.
YouTube is the second largest search engine next to Google. While YouTube tailors all it searches to videos, the same concepts of search engine optimizations occurs with YouTube videos. There is also a higher chance of these videos ranking in Google if they are on YouTube. Just another step our digital marketing Dallas TX company can handle for a business.
Research shows that businesses feel that video marketing is given them a better ROI for their overall marketing efforts. While the work to get video is difficult, the overall outcomes tends to be worth it in the end for businesses. Plus, an informal video tends to do better than selling a customer another product or service. Consumers are tired of being pitched another sale, they want to learn more information and video is the best place to do this.
If a business is interested in video marketing services, make sure to find the best company in the area. Another option is to have marketers in house or outsource it to a digital marketing Dallas TX team who can handle the entire project from beginning to end.
Yes, video marketing is important, but businesses need to understand the same notions still apply as posting photos. A business needs to make sure they are targeting the right consumers, using the right platforms and make sure the video is the correct size.
A killer video posted on a social media platform that is not going to resonate with your target audience is a waste of a marketing effort. Will you post to Facebook, Instagram or TikTok? Maybe all of them? Do you need a TikTok account?
It is also important that the video makes sense without sound. Yes, people want videos that work without sound. This is because people are viewing videos on their smartphones in a number of public locations.

Are you ready to start the process of video marketing? Fill out our digital marketing Dallas TX form below for more information!
Start video marketing efforts with our help!
Contact our digital marketing Dallas TX experts now!
Get In Touch
Share this post
Comments