UPDATED: Why video content ranks better in SEO
UPDATED: Why video content ranks better in SEO
/images/uploads/blog/Dallas_Media_Group-11.11-Blog_.jpg
Omaha Media Group
https://www.omahamediagroup.com/images/uploads/monster_gallery/Omaha-Media-Group-Black.jpg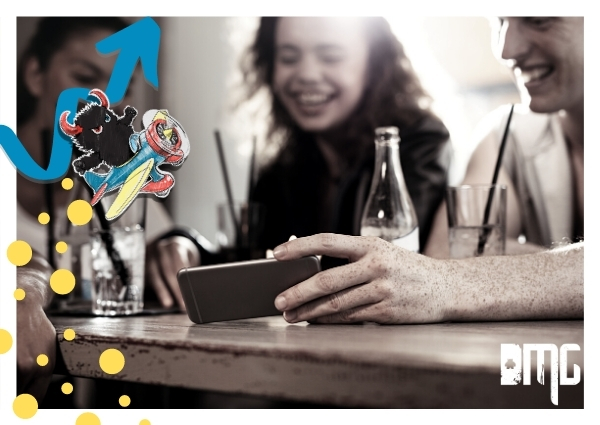 Search Engine Optimization (SEO) is one of the most important digital strategies that a company can implement within their marketing efforts. This is because SEO provides companies with the unique opportunity to rank in search engines, bring in more qualified website traffic, which in return, helps to provide more qualified leads and sales.
As video becomes increasingly more popular on social media channels and search engines alike, a company should start to utilize video SEO with a video SEO strategy in place. However, the first place to start is creating and distributing said videos.
How to start video marketing
The average consumer absorbs 80 percent more content with video than with traditional types of images. More and more companies are utilizing video within their marketing strategy, and as more companies realize video and SEO are imperative to their marketing strategy, it will get crowded. Yes, optimizing the video with keywords is critical. Yes, making sure they are relevant topics are important, but the strategy behind it is even more important.
You have to determine what the overall goal and strategy behind video marketing is going to be. Not every single social media post needs to have video with it and the same goes for blogging content and content marketing strategies in general. For an effective video SEO strategy, you need to determine where it is and isn't needed.
A great way this could be determined is finding content that continues to rank year after year on the website. This is useful information that consumers and search engines want to consume and crawl, so why not start here?
From there, video marketing can be costly. There needs to be an understanding of how much video marketing costs and the exact budget that needs to be in place.
Now, once the budget is in place, you have a videographer and the video is edited. Make sure to upload this video on YouTube first. This helps to have internal and external links within the content, also we will explain its importance below in further detail!
Now, once YouTube is live, make sure to follow these video SEO tips!
Boost your Google ranking
Google ranks content on a variety of different factors that are embedded into their algorithm. When it is scanning your page for relevance, it considers the text, image and video elements.
When a searcher types a query into the search engine, Google wants to provide relevant and helpful content. Providing your users with multiple elements, including video, tells Google that you provide comprehensive resources to your users.
Any SEO Consultant Dallas suggests to start with keyword research. Find out what keywords match your video by using keyword research. Include these keywords in your meta tags as part of your SEO strategy to help give your ranking a boost.
Keywords can also be used in video transcripts. These transcripts are a great option for making your content accessible for those who may not be able or want to listen to your videos. However, this also offers you an opportunity to implement more keywords into the text.
Alright, our SEO consultant Dallas experts are here to tell you that social media does not directly correlate with ranking in search engines. Why would this be part of the overall video SEO and video SEO strategy? This is because publishing your video to the right social media platforms can potentially bring in more qualified searchers and audiences.
This is because the search traffic is referral traffic, and large numbers of referral traffic is just as important!
What should a company be doing? A company should be building their social media platforms with sharing organic content and promotions.
Videos on Facebook are becoming more popular, due to their shareable appeal. It is estimated that 78 percent of people watch online videos every week, and 55 percent view online videos every day!
When a company posts videos on their social media handles it will help a video get in front of more eyes, which may turn into more clicks and reads for your page. What also helps? Making sure this video is optimized on YouTube!
Google owns YouTube, and while Youtube is not technically a "search engine" is the second largest search engine out there!
Share this post
Comments