Tips for improving your website's local visibility
Tips for improving your website's local visibility
/images/uploads/blog/Dallas-Media-Group-01.25-Blog_.jpg
Omaha Media Group
https://www.omahamediagroup.com/images/uploads/monster_gallery/Omaha-Media-Group-Black.jpg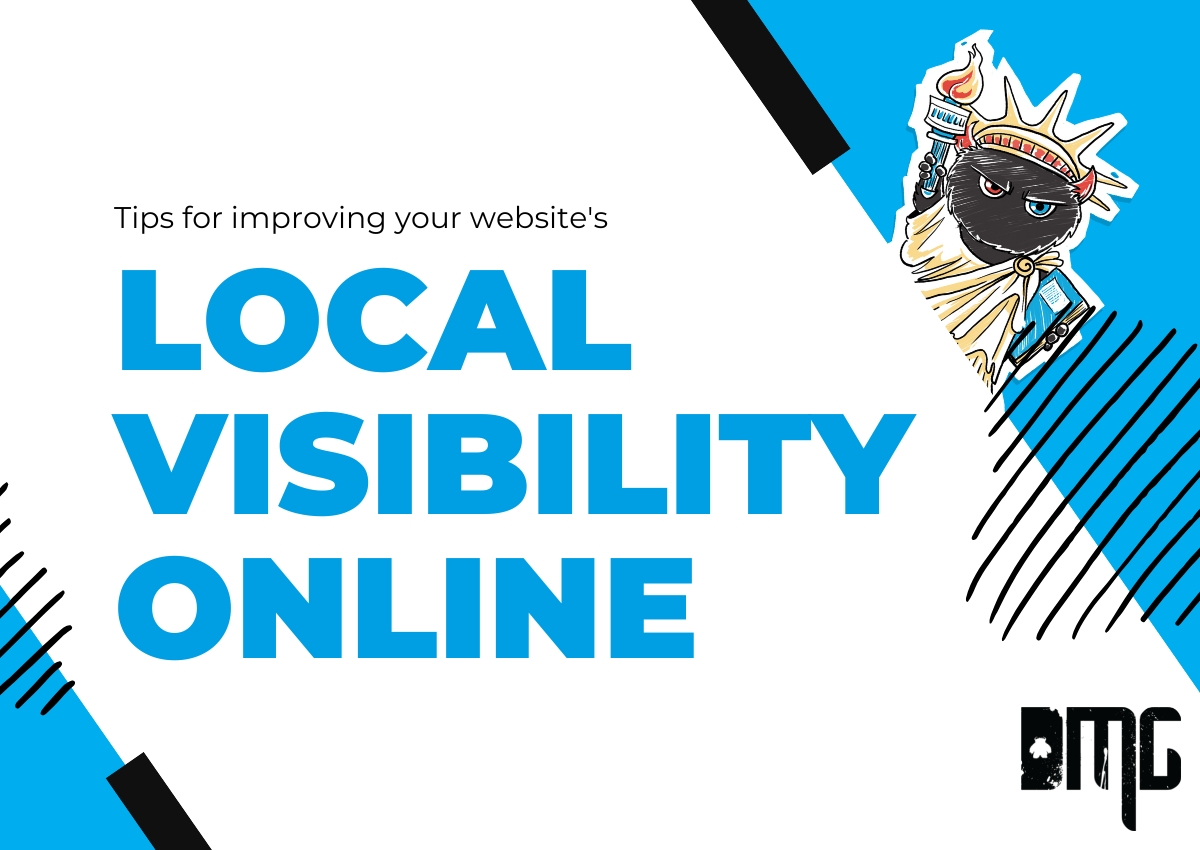 Did you know that 70% of consumers will visit a store because of the information they found online? SEO consultants in Dallas believe that Google searches, digital ads or even online customer reviews can help bring people into your physical location. If you want to increase the likelihood of customers finding your store, you need to start using local SEO.
This kind of SEO is all about optimizing your website for local search results. Adding this SEO strategy to your existing one can help local customers find your business, increase brand awareness and help you get more local reviews. Our SEO consultants in Dallas want to share five easy ways to improve your website's local visibility and prepare your website for the new year.
Five tips for improving your local visibility online
Take advantage of a Google Business Profile
A Google Business Profile is a free service that helps businesses establish a digital profile with their location, contact information and customer reviews. Having one of these profiles helps establish legitimacy for your brand and improve your local rankings. You can optimize your Google Business Profile by using Google Posts within your account and encouraging customers to share reviews online. Remember that you should regularly update your profile to ensure customers get the most accurate and up-to-date information.
Encourage customers to leave reviews
Gathering customer reviews will help show the legitimacy of your business and can improve your website rankings. One of the factors that Google looks into when ranking your website locally is reviews. Google says that having more reviews and positive ratings will help improve a business's local ranking. You can encourage customers to leave a review by:
Asking them in person to leave a review

Sending a post-purchase email

Responding to existing reviews
Use local keywords
Local keywords are location-specific words or phrases. Finding the right local keywords requires you to do local keyword research. This means that you will need to be researching and analyzing keywords that your target audience would use to look for your website. You can do this research yourself or with the help of SEO consultants in Dallas. Then you can include these keywords in your webpages, content and meta content.
Add location pages
Another way to increase your local visibility is by creating location pages on your website. These pages help your customers get the information they are looking for when searching on search engines. It is also helpful for companies that have multiple locations. Some tips for creating location pages include providing in-depth content, the latest contact information and product or service descriptions.
Write local-based content
If you already have a content strategy in place for your business, you should also consider adding local-based content. This kind of content will help you generate local traffic to your website and become a local authority for your industry. It also helps with your existing SEO strategy, which should include writing informative and unique content to help boost your rankings on search engines. Some ideas that you can write about include company news, employees and educational content.
Start using these five tips with the help of

SEO consultants in Dallas.

At Dallas Media Group, we have experienced SEO professionals who can help your company's website show up in local search results. Our affordable SEO services are highly coveted by companies from small to large and from local to international. We use many different SEO strategies, including local search, organic search, video search and more. Contact us to get started.
Contact Us
We want to hear from you, so what are you waiting for? Contact us today.
Get In Touch
Share this post
Comments