SEO Basics: How to find keywords
SEO Basics: How to find keywords
/images/uploads/blog/Dallas-Media-Group-09.28-Blog_.jpg
Omaha Media Group
https://www.omahamediagroup.com/images/uploads/monster_gallery/Omaha-Media-Group-Black.jpg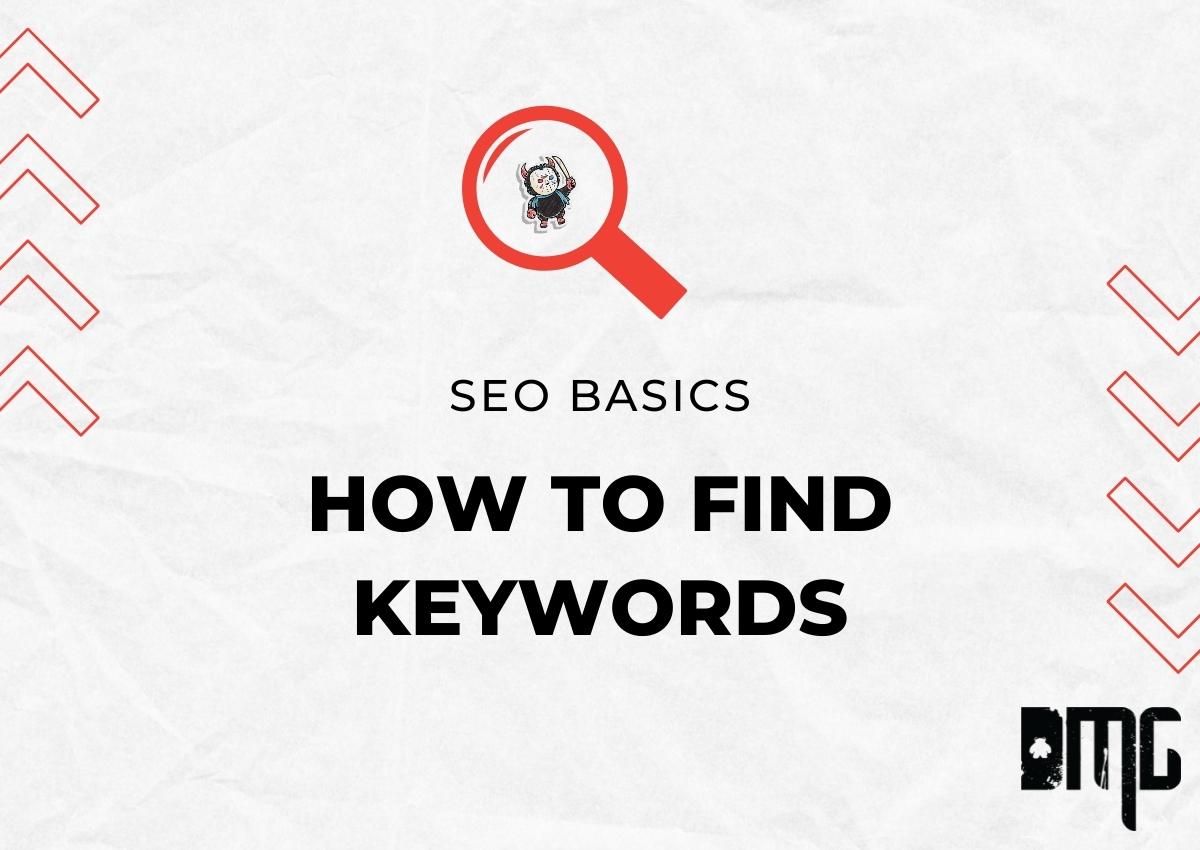 Did you know that 68% of online experiences start with looking something up on a search engine? That is why our SEO consultants in Dallas believe it is important for companies to make sure their sites show up in these searches. If your company's website is not showing up in your customer's searches, then you could be losing qualified leads.
The best way to increase your website's visibility on search engines is through SEO. This digital marketing strategy is all about optimizing a site for search engine results pages (SERPs).
Just having an SEO strategy in place is not enough, you also need to be using the right keywords for your industry. Using the wrong keywords is a common SEO mistake. That is where our SEO consultants in Dallas want to share some information about how to find keywords for your company.
What is a keyword?
A keyword is a word or phrase that Internet users type into a search engine to get information. In an SEO strategy, these keywords are added to a website's content to help that page rank in Google search page results for that specific keyword.
Why are keywords important?
Keywords are an important component of any SEO strategy. These words or phrases help your website get found when people search on the Internet for your specific They are also the building blocks for any search marketing strategy.
It is important to note that each different search marketing strategy brings in different traffic. In SEO, keywords bring in organic traffic. As for SEM, keywords bring in paid traffic. So at the end of the day, choosing the wrong keyword can hurt your SEO progress and waste your money.
How to find keywords for SEO
Determine your target audience
The first step to finding the right keywords is figuring out who your target audience is. This term is used to describe the group of people that are most likely to be interested in your product or service. You can get an idea of who your target audience is by looking at your current website's analytics or competitors. If your website is new, then ask yourself who would buy your product or service.
Conduct keyword research
Keyword research is the process of discovering valuable search queries that your target customers might be typing in search engines when looking for your products, services and information. To conduct keyword research, SEO consultants in Dallas suggest:
Brainstorm seed keywords

Look to see which keywords your competitors rank for

Study your niche keywords
Focus on long-tail keywords
A good strategy, especially for websites that just have launched, is focusing on long-tail keywords. These keywords usually have three or more words. Experts suggest focusing on these keywords because it is easier to rank with them rather than more common keywords.
What do long tail keywords look like? For example, if you are trying to rank for "digital marketing," you want to use long-tail keywords because they will not have such a high volume. Some long tail keywords to try to rank in are "How digital marketing works" or "B2B digital marketing service."
Let one of the

best SEO consultants in Dallas help you find the perfect keywords.

Whether you want to refresh your SEO or start using it for your website, let Dallas Media Group help. We provide affordable SEO services that will increase the online visibility of your website and amount of visitors to your site. Contact us to get started.
Contact Us
We want to hear from you, so what are you waiting for? Contact us today.
Get In Touch
Share this post
Comments