Why TikTok is being used as a search engine
Why TikTok is being used as a search engine
/images/uploads/blog/Dallas-Media-Group-07.20-Blog__1.jpg
Omaha Media Group
https://www.omahamediagroup.com/images/uploads/monster_gallery/Omaha-Media-Group-Black.jpg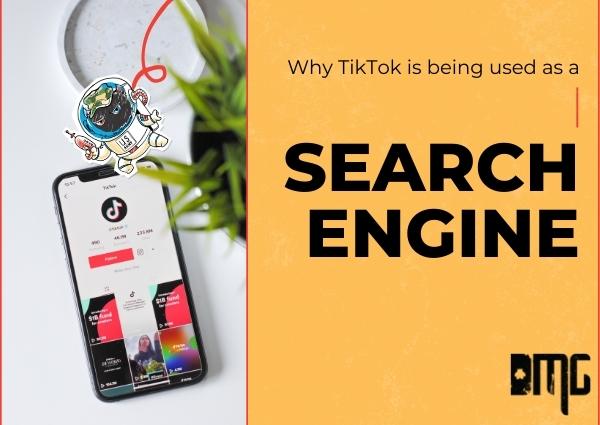 One social media platform that many companies are flocking to is TikTok. This social media app is a short-form, video-sharing app that allows users to share 15-second videos. It currently has one billion monthly active users.
TikTok has become more popular than Instagram among Gen Z users in the United States. However, the popularity of this app goes beyond the younger demographic. It has expanded to millennials and Gen X. In 2021, TikTok became the most visited website on the Internet. It surpassed Google, which up to that point was the most visited website.
The reasons why people use TikTok include entertainment and search purposes. It has many people thinking if TikTok will ever be used as a search engine? Our team is breaking down if TikTok should be considered a search engine and how digital marketing services in Dallas can help optimize your videos for search.
Search engine 101
The first thing you must learn is what a search engine is. This term describes a website that allows users to search things on the Internet using a keyword or phrase. How it works is the user will visit the site, enter a keyword and then the search engine will bring up web pages with certain keywords.
Right now, the top five search engines are:
Would TikTok be considered a search engine?
As stated above, one of the reasons why people love TikTok is its convenient way of doing searches. All you have to do is open the app, hit the search bar, type in what you are looking for, and then you get tons of videos.
Its search bar also gives out recommendations for keywords. For example, if you type in "digital marketing," you get suggestions like "digital marketing jobs" or "digital marketing major." With this feature, many users ask themselves, is TikTok really a search engine?
The answer is that it could be. TikTok makes it easy for people to find things like recipes, fashion inspiration and reviews on products. Why people prefer to search on TikTok to find information is due to short attention spans and visual learners. The argument about using TikTok as a search engine is its lack of reliability.
How to optimize your TikTok videos for search
As TikTok continues to dominate the Internet, search engines have begun to show these videos on search page results. A Google update has made it so TikTok and Reel videos show up on search page results. That means that companies should try their best to optimize their TikTok videos for search.
Our team that handles digital marketing services in Dallas wants to share these tips for making sure your videos show up on search engine page results:
Add a title or caption to your video

Write a caption that includes keywords

Create a hashtag strategy

Add a location
Let our

digital marketing services in Dallas handle your social media SEO!

Our team of digital marketing experts takes the guesswork out of digital marketing strategies. We use technical and cutting-edge marketing strategies that help a company increase its organic ranking in search engines over time and target its audience through social media platforms. Contact us to learn more today!
Contact Us
We want to hear from you, so what are you waiting for? Contact us today.
Get In Touch
Share this post
Comments