Content marketing in 2019
Content marketing in 2019
/images/uploads/blog/Dallas_Media_Group-08.01-Blog_%281%29_.jpg
Omaha Media Group
https://www.omahamediagroup.com/images/uploads/monster_gallery/Omaha-Media-Group-Black.jpg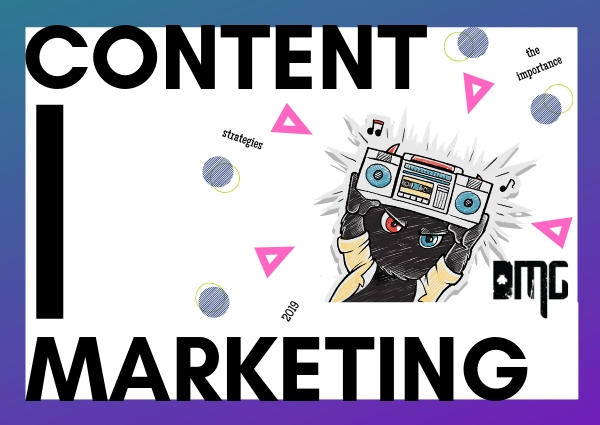 A tale as old as time in our marketing agency Dallas is content marketing. Content marketing efforts continue to be a leading marketing strategy in 2019! This is because websites and consumers are still searching for quality content to learn more about the services and products that businesses can offer. Content marketing is a strategy in the digital marketing world that will always be present!
"Content Marketing is a strategic marketing approach focused on creating and distributing valuable, relevant and consistent content to attract and retain a clearly defined audience-and, ultimately, to drive profitable customer action."
Content marketing is used in a number of digital marketing and SEO strategies from social media marketing to PPC ads- all of this needs a landing page with content to link back to!
These are the emerging trends for content marketing and why these strategies should be implemented into a business's overall content marketing strategies set in place!
Personalized content
With the continuous growth of the Internet of Things (IoT) this means consumers and customers are more connected and focused on businesses digital presence more than ever before.
The ability for a consumer to easily unlock their smartphones, search for a product, purchase it in seconds and get it delivered in two days or less is wonderful; however, while this brings more opportunities for businesses all over the globe it also means that marketers need to speak to an audience on an individual and personal level!
It is stated that by 2020 consumers will take experiences into consideration before purchasing a product. How is this changing the overall landscape of digital marketing efforts and content marketing?
Quality content
It's changing with content. Not only does Google want websites to have custom quality content out there for search results and humans, but consumers are searching for that same experience. Custom and quality content marketing strategies can be set in place.
While search engines are requiring blogs and content to be longer and longer, humans are no longer reading this long form content. This content can be called too long; didn't read content. The content should be long enough for search engine ranking purposes, but also short enough to keep the attention of a consumer who is reading. As attention spans continue to decrease, loyalty and personalization increase. It is imperative for content marketing to follow this.
Interactive content
Another way to keep the attention span of consumers is with interactive content. This content can be the next wave for content marketing efforts. Our marketing agency Dallas experts state that interactive content can be the following:
Polls

Quizzes

Tests

Surveys
This allows for marketers to gain insight from their consumers while getting their consumers to engage and interact with their content. In the end, it is a win-win situation for everyone.
Whether a marketing agency Dallas is using content marketing for search engine marketing purposes or social media marketing, it all can be tied back to content marketing. These are the three main strategies that marketers and businesses should keep in mind for the remainder of 2019.
Contact Us
We want to hear from you, so what are you waiting for? Contact us today.
Get In Touch
Share this post
Comments