Five things Dallas Media Group can do for your marketing strategies
Five things Dallas Media Group can do for your marketing strategies
/images/uploads/blog/Dallas_Media_Group-06.10-Blog_%281%29_.jpg
Omaha Media Group
https://www.omahamediagroup.com/images/uploads/monster_gallery/Omaha-Media-Group-Black.jpg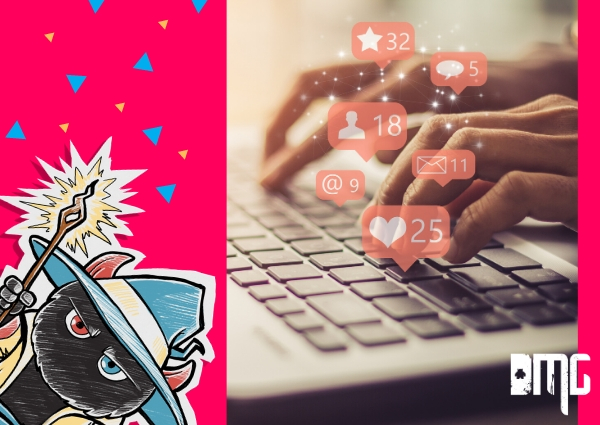 Dallas Media Group is a faith-based creative management firm located in Downtown, Dallas, Texas, and we specialize in custom, coded websites to marketing strategies!
Here are the five marketing strategies that our company can provide to any Dallas, Houston or surrounding area, Texas company from mom and pop shops to Fortune 500 companies.
1. SEO
Search Engine Optimization (SEO) is the process of ranking a website over time organically in search engines such as Google. When it comes to SEO, there is on-page and off-page optimization that needs to happen to help this process! This includes but is not limited to keyword research, keyword optimization, backlinking, website updates, URL updates, inventory updates, directory submissions, metadata and so much more.
It can take a client six to nine months to rank organically in search engines. With that in mind, why would a company want to hire a marketing agency Dallas who has SEO specialists?
That is because SEO is a time commitment for any marketer or agency out there. A marketing agency provides a startup, solopreneur or company with the ability to hand off this workload or outsource a full-time position elsewhere.
When a company tries to handle their SEO strategies alone, it can take 83 hours of work to learn more about this strategy. And on top of that, it could cost a company $95,000 annually just to trial and error. Who wants to spend that much money only to sit there wondering what any of the data means?
Not only for those reasons above but when a company hires a marketing agency who specializes in SEO, this provides the company with the ability to start working on other projects and bring in more leads. When a company is searching for a reliable marketing agency who can handle their SEO strategies, it is important to ask these seven questions to feel confident that the agency understands your needs and wants and the budget set in place.
Now, one part of SEO is content marketing, but what types of content marketing does your company need?
2. Content Marketing
Content Marketing is exactly what this marketing strategy sounds like. It is the creation of content from blogging content to video content that is distributed in marketing campaigns through social media marketing or email marketing strategies.
Content marketing helps to answer your audience's questions, provides engaging content to consumers, gives more information pertaining to decision making skills and helps a company rank in search engines. Content marketing is a powerful tool that all companies should be aware of.
The content that is being created can be distributed through a number of social media platforms, email marketing campaigns, blogs and other marketing strategies!
3. Social Media Marketing
On average, an American is spending 144 minutes per day on social media channels such as Facebook, Instagram, YouTube and TikTok. To be honest, our marketers are probably spending 144 minutes a day on TikTok alone! (We are addicted!)
Social media marketing is a powerful inbound marketing tool that helps companies strategically reach their target audience on the right social media channels! That is the thing about DIY social media marketing strategies. Not every company should be on Facebook or Instagram, because their audience could be on Twitter or LinkedIn.
What type of content should be promoted? Research after research shows that over promoting products and services is the leading cause of a company losing its following. This is why strategic social media marketing needs to be handled by a leading marketing agency Dallas, like Dallas Media Group!
4. PPC Management
PPC (Pay-Per-Click) Advertising is advertising on search engines that help to bring in qualified leads, but with each click the company pays for it. 75 percent of users will click on a PPC ad because it provides the information that they are searching for, but the thing with PPC ads is that it will not help with organic SEO rankings.
Yup, that is the truth, and a company with a better organic SEO footprint and PPC ads footprint will get better placement in a search engine's SERPs. So, not only is it important to have the best PPC ads possible, but it is important to have a strong organic ranking. This is why a company should always implement organic SEO strategies and add PPC ads when needed!
5. Email Marketing
While email marketing is a traditional old school method of marketing, this old school marketing still has its roots in modern marketing strategies! Email marketing provides one of the highest ROIs for companies, and because of this, it is a chosen marketing strategy to garner new customers and leads. This is because for every $1 that is spent on email marketing strategies a company can expect a ROI of $42 back!
This might be shocking, but half of the world's population uses their emails on a daily basis, and over 290 billion emails are sent each day. As a result, it is important to implement an email marketing strategy that incorporates all of these strategies. The best part about email marketing is that any content that is being published and shared can be implemented in an email marketing campaign.
Work smarter not harder as they say and email marketing allows for this!
It is 2020 and a company should be implementing these strategies in their marketing campaigns and even other opportunities out there! For help with these five strategies or a custom coded, modern website, contact us today!
Contact Us
We want to hear from you, so what are you waiting for? Contact us today.
Get In Touch
Share this post
Comments