What is inbound marketing?
What is inbound marketing?
/images/uploads/blog/Dallas_Media_Group-11.20-Blog_.jpg
Omaha Media Group
https://www.omahamediagroup.com/images/uploads/monster_gallery/Omaha-Media-Group-Black.jpg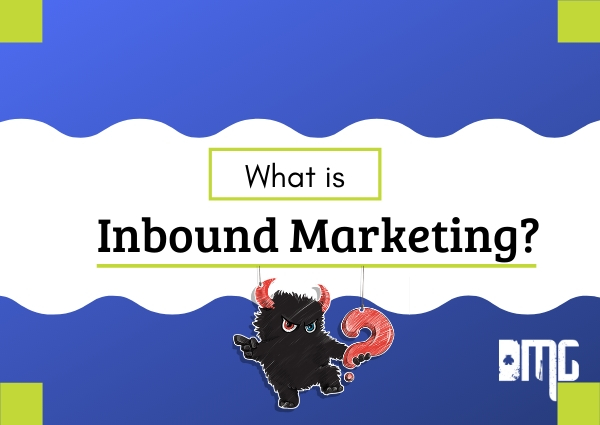 A customer follows you on social media, goes to your website and sends you a direct message or fills out the contact us form on the website. This is a form of inbound marketing methods.
A consumer who is finding a company's social media accounts or website with search queries or interests in mind are inbound marketing strategies!
What is inbound marketing?
HubSpot defines inbound marketing as, "a business methodology that attracts customers by creating valuable content and experiences tailored to them." Inbound marketing is about delivering solutions and solving problems directly to your target audience. This can include a number of digital marketing strategies from social media and search engine optimization.
However, is a company using outbound marketing strategies but considering them inbound?
Outbound marketing is about outwardly pushing a business's offerings while inbound focuses on drawing potential customers in. Inbound marketing attention and promotions comes to that company versus outbound marketing efforts that pay for this attention and promotions to get more consumers and customers to notice their company.
A company who gets a giant sale or lead off of social media and SEO strategies is garnering that attention due to inbound marketing. If a company is paying for their spot in a digital magazine they are garnering that attention due to outbound marketing!
Once people arrive at your website or direct messages, the sales team can engage with these consumers on the company's products and services that are offered and set up initial meetings. Inbound marketing follows the flywheel method.

Attract
The first step is to attract potential customers and consumers to the website, social media channels or subscribing to an email marketing list. Not all marketing agencies Dallas TX specialize in inbound marketing strategies.
How is the company you hired for digital marketing going to provide you an inbound strategy? The first step is making sure that your website is up-to-date. Yes, Dallas Media Group can update your website and handle your SEO and marketing efforts!
A company with an optimized and up-to-date website can help to increase conversion rates with content that is optimized with SEO strategies! How many people are searching on Google per second? Over 75,000 searches are conducted per second on Google. What does that equal to in one hour? It equals to 228 million!
The next step in attracting is create quality content that is unique. Always remember quality over quantity when it comes to searches. When this content is created with proper SEO strategies in mind, this brings consumers right to the company's website. It does not get more inbound marketing than that.

Engage
This is the most critical part of the flywheel because this is where a marketing agencies Dallas TX experts and companies nurture those leads. If a consumer is in the company Instagram direct messages asking about one of your services, answer them! Speak to them, ask them questions and lead them to the place both you and the consumers want to end up.
This is where digital marketing and sales need to communicate with one another. There should never be a marketing company who does not understand the sales pitch.
If your company has one common sales pitch or methodology, let the marketing team know sooner than later. There needs to be a system of how these leads are tracked through Google Analytics, offline conversions and other methods. All of this is conducted after the lead has been nurtured.
Delight
This is the process that once a consumer is a customer, you want to keep this customer delighted. How is the internal process handled? It is important to keep a consistent line of communication between the marketing agencies Dallas TX and customers with social media and surveys.
What could be better? What are customers asking for? Listen, grow and continue to nurture current and potential leads.
At Dallas Media Group, our strategies mostly consist of inbound marketing strategies, but our company does offer outbound marketing such as paid search and more. For more information on any of our services or inbound marketing, please contact us today.
Contact Us
We want to hear from you, so what are you waiting for? Contact us today.
Get In Touch
Share this post
Comments