Google Ads and small buinesses: How to optimize with small budgets
Google Ads and small buinesses: How to optimize with small budgets
/images/uploads/blog/Dallas_Media_Group-01.13-Blog_%281%29_.jpg
Omaha Media Group
https://www.omahamediagroup.com/images/uploads/monster_gallery/Omaha-Media-Group-Black.jpg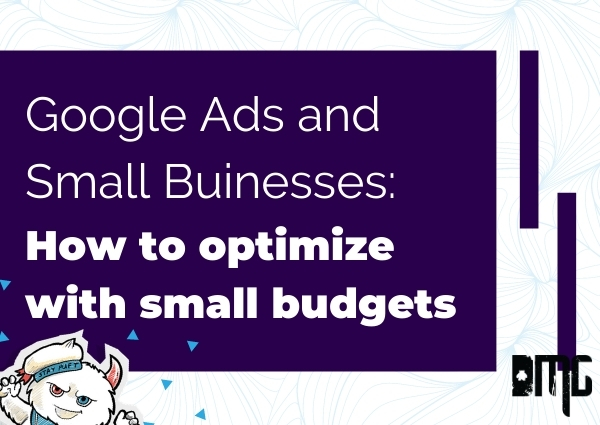 While more and more large corporations move their warehouses and headquarters to our state, don't forget about the small businesses that help our local economy as well. There are 59,000 small businesses in Dallas and 29 Fortune 500 companies, and with strong competition and smaller budgets, small businesses often shy away from online advertising through search engines.
The thing is, just because you have a smaller budget doesn't mean that you shouldn't explore that avenue. Our pay per click strategy Dallas experts are here to explain that even the smallest of budgets and business can prioritize their marketing budget to ensure they can get the results they are searching for with PPC ads.
Gain exposure
The thing with PPC advertising is that it helps smaller businesses gain more exposure for a short burst. One of the biggest fundamentals of successful advertising is the ability to gain more exposure and brand awareness to help bring in even more consumers or create an interest in the company's products or services.
Think of PPC ads in the sense of billboards. A billboard is put on some of the busiest streets and highways to help increase brand awareness through those who drive that road and highway frequently.
PPC ads offer the same exposure, but online, where more and more consumers are turning to start their customer journey.
What is your target audience searching in order to find your products or services in Google? The thing with PPC ads is that if done correctly you can directly reach your target audience. Understanding your audience is the first step in this entire process.
Where do they reside? What are their interests? Do they even use Google or other search engines more frequently? What would they search? What keywords would they use?
From there, make sure to run your advertisements during hours of operations and target the location that is specific to your advertisements. You don't want to be increasing foot-traffic only to find yourself getting more and more leads from out of the state.
Another thing to keep in mind is that once a customer is starting to search for your products or services, they are ready to finish their journey in the funnel. Whether that be finding an answer, more research or purchasing said products, this helps within the process.
Our pay per click strategy Dallas experts always remind clients that many consumers do not realize they are clicking on advertisements that are on the top of Google's SERP. This means it is less intrusive than social media marketing advertising.
Leads are a bit faster
What is the entire strategy behind implementing digital marketing strategies? More than likely it is because you want, "more leads." Who doesn't? A great way to increase these leads is with PPC ads. Small businesses can find themselves with a couple of extra leads or two by implementing SEO because they target their audience right where they are searching!
PPC ads do not guarantee loads of incoming leads and sales, but can be more targeted and direct for those small businesses who are still growing their search engine optimization (SEO) strategies.
Don't sell your small business short. It is important to speak with a pay per click strategy Dallas experts to understand what the limitations of your advertising budget can and cannot do for your business. A strong PPC advertising strategy can provide supplementary leads while SEO continues to grow strong. For more information on our PPC advertising packages and digital marketing packages, click on the button below.
Share this post
Comments