TikTok in 2020
TikTok in 2020
/images/uploads/blog/Dallas_Media_Group-12.18-Blog_.jpg
Omaha Media Group
https://www.omahamediagroup.com/images/uploads/monster_gallery/Omaha-Media-Group-Black.jpg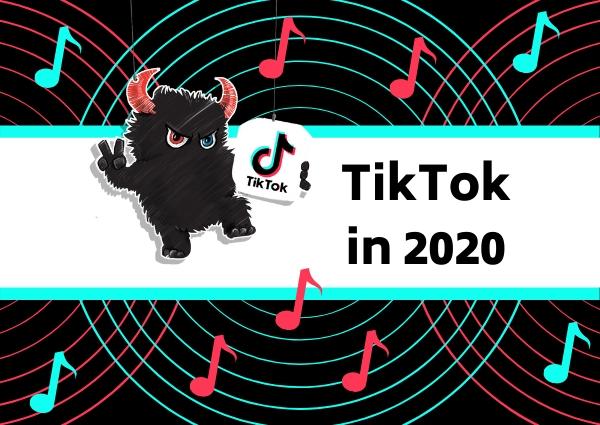 Digital marketing agency Dallas Tx suggests that you implement TikTok to your marketing in 2020. If you are not with the current times, and have no idea what TikTok is, this blog will explain what it is, why you should be using it and how your brand can benefit from this social media platform.
What Is TikTok?
It started as Musical.ly and in 2018 then changed its name to TikTok. The first half of 2018 the app was the most downloaded and by November 2018 it ranked third in the world for the most downloads. By March 2019, there was over one billion installs. Every month, there are more than 500 million people who use TikTok.
Did you know that 66 percent of TIkTok users are under the age of 30? Yes, that is true TikTok is a social media platform that can be used to post short videos, ranging between 15- seconds and 60- seconds.. You can find anything on TikTok from upcoming comedians, skateboarders, pranks, dances, beauty gurus and more!
As a regular consumer who just downloaded the app, you do not need to follow anyone to see enjoyable content. All you have to do is go on your discover page or look up hashtags.
How can I use TikTok in 2020?
Digital marketing agency Dallas Tx says that these are the top five trends you should know about before you implement TikTok into your marketing strategies.
Going Viral

Smart marketing

Split- screen video

Memes

Be true to who you are
We are not saying that everything you post will go viral, but your company can participate in the viral challenges going around. For example, in 2019, Lil Nas X's song, "Old Town Road" became a challenge. Your company can participate in these challenges to attract more viewers to your page.
There are now ad-blockers when you are on a browser and over 50 percent of Gen Z is not a fan of ads. When you are marketing to them, it is important to give them their space and not bombard them with information they do not want to see. TikTok is big on community and that's one good example of you can market to TikTok users. This leads into our next trend, split-screen videos. Split screen is designed for everyone, using this feature you can put yourself side by side with anyone. This can bring more viewers because you can be found by someone who is a fan of the person you chose to do a split screen with!
Memes and GIFs are how some of us communicate with our friends on a daily basis. So why not bring that to TikTok? With video rising in popularity to boost your overall Google ranking, try doing video memes!
User-generated content goes hand and hand with being true to who you are. How you millenials choose what brand to support? 90 percent of them say that a brand that is honest is one that they are more willing to support. When you are using TikTok, their design focus is to focus on consumer advocacy. This is a group of people who only talk about your brand because they genuinely love your products.
Digital marketing agency Dallas Tx recommends that you keep your content relatable, create quality content and make it so people can interact online. You can keep your audience engaged using polls, surveys and tests. If you have any questions about these trends or want to spice up your website, contact us today!
Contact Us
We want to hear from you, so what are you waiting for? Contact us today.
Get In Touch
Share this post
Comments