What is UX design?
What is UX design?
/images/uploads/blog/Dallas-Media-Group-02.09-Blog_.jpg
Omaha Media Group
https://www.omahamediagroup.com/images/uploads/monster_gallery/Omaha-Media-Group-Black.jpg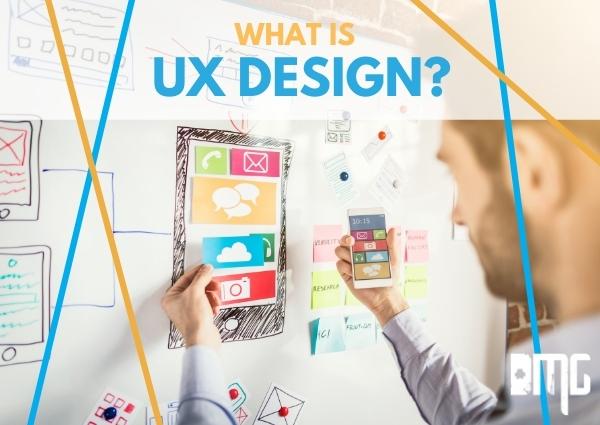 In a competitive marketplace bursting with so many different options for consumers to pick from, it is easy to see why user experience design is a key element to differentiating oneself in search engines.
Companies like Google, Apple, and other larger tech conglomerates all put user experience design first. Think about some of the largest brands out there and the impression their website and its overall design gives you.
What are the positives and negatives? Does it take a bit longer to load on images? What about loading speeds? Bad navigation?
The proper user experience design is no small task. It's important to understand this design methodology from a website services Dallas expert!
What is User Experience (UX) design?
User experience design, in the most simple terms, is the overall interaction between the user and the website. UX design refers to any interaction a user has between a product and service. UX design considers each different audience members' interaction with a website to provide the best experience possible.
The goal of Ux design is to create an easy, efficient, relevant, and all-around positive experience. Research shows that a consumer takes less than two seconds to make a first impression about a company based on its overall design and their experience with the website.
88 percent of users are less likely to return to a website after a bad user experience. UX design should come first and foremost, and in the industry, there is another design element that works hand-in-hand with UX design that often gets confused with.
From our website services Dallas experts, here are the differences between these two design methodologies.
The difference between UX and
UI design
The other design that works hand-in-hand with UX design is User Interface (UI) design. While UX design focuses on the entire experience for the consumer, UI design focuses on the "pretty" elements.
When an image or video is added, it needs to be functional and eye-catching. The video grabs the attention of the consumer, but if it takes too long to load, it hurts the user's experience.
Not only does it focus on the "pretty" elements, but it also focuses on buttons that users will click based on design psychology and its pathways from each element to element.
A user might have a wonderful UI experience but can still walk away with a disappointing UX experience. Without these two working together, a website can still flounder time and time again.
Hire our

website services Dallas team!

At Dallas Media Group, we have in-house designers and developers who can design and code the best website following these strategies! For more information on a website design or redesign project, contact us today!
Share this post
Comments